Website Designing Services from SynapseIndia - Logo Designing for Branding
19 Nov 2018
"SynapseIndia offers an array of website design services that help create a consistent high-quality experience across multiple platforms, along with providing attractive logo designing"
SynapseIndia offers an array of website design services that help create a consistent high-quality experience across multiple platforms, along with providing attractive logo designing. Its design offerings include graphic design for website, e-commerce website design, brochure design, and template and theme design.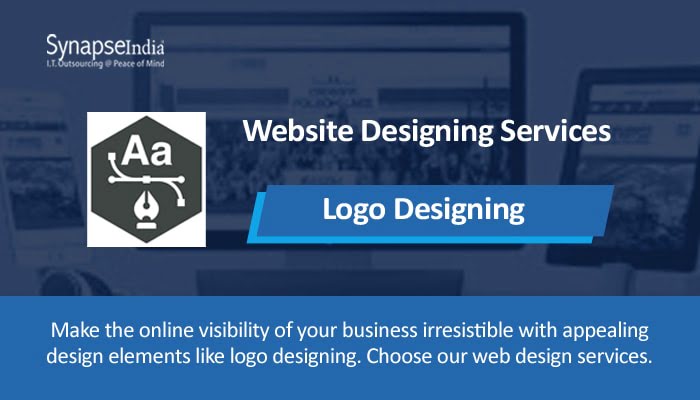 Designers working at the company take a creative approach for providing web design services while implementing their skills and experience. They consider a number of major design elements that make a website superior in terms of usability and look. They use flexible text and images so that visitors are able to read text and view images easily, irrespective of the device they use. They use CSS media queries to create defined breakpoints for design changes. The designers also make sure that the website can be easily used in both portrait and landscape mode. Moreover, they always create a fluid design so that it can maintain attractiveness across platforms.
With an increasing competition in digital marketing and branding, the role of web content has become more important than ever. SynapseIndia has a team of seasoned digital marketing experts and content developers. They create so appealing content that user scroll to read more of it. Additionally, the designers incorporate animated GIFs, videos, and infographics to further increase the attractiveness of a website.
Connect with us Today!
Tags:
Author

: Manish

Manish, a blog expert by profession, knows how to deliver perfect blogs for various services such as cloud computing, game development etc. From the blogs written by him, it is evident that they are the epitome of knowledge sharing. His expertise and brilliance to deliver unique blogs is what that makes him stand out of the box.