Best IT Consultancy services for rapid business expansion
22 Apr 2020
"This blog is about SynapseIndia IT consultancy services to expand technical features of your business."
Looking for external support to expand your current online business?
Get assistance from IT consultant company SynapseIndia to adopt the means of information technology service and update your operations.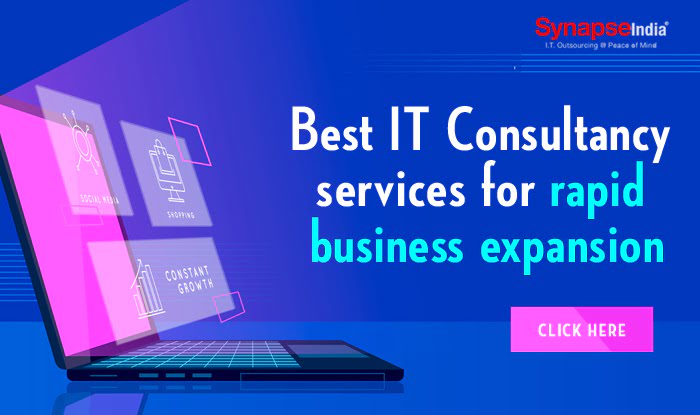 The current economic environment is driven by the adoption of the latest technologies to reach a wide range of customers and increase revenue.
Individuals or companies can avail of IT consultant assistance to understand the present requirement of technical enhancement within business. This ultimately helps to streamline the business process, enhance your way of offering services through different mediums, and staying ahead of the competition.
For more than 20 years SynapseIndia is helping companies to flourish by creating their own virtual identity. No matter, if there is a small, medium, or large organization looking forward to joining the online sphere. We provide necessary consultant service and satisfactory advice to be on the right path of success. Here, we understand your corporate goals and evaluate the type of business you deal with.
Major reasons to hire consultancy service of SynapseIndia
Global Clientele: SynapseIndia has served clients spreading all across the globe with different business requirements. Our range of wide experience and industry-specific approach, help clients to ideally fulfill their purpose by way of availing IT consulting and defined solutions.
4 Development Centres: We offer reliable support to business professionals anywhere around the globe. Our 4 development centers comprise of a big team of experts, who are ready to scale your business with ease.
Follow International Quality Standards: We follow here an international code of ethics for every single client. Your success is important for us and we provide you the best possible business expansion solutions, to get a competitive edge over others. We also suggest timely updates and advancements in your business as per the recent technology. Additionally, our experts provide full technical support to stay ahead of the competition.
Some of the business expansion features for you:
Mobile application development: Having a business website is not enough to meet the changing requirements of the business. Since a maximum number of customers are smartphone savvy, you also need to have a business mobile app to operations from any location. Consultant with mobile application experts of SynapseIndia that have created numerous successful apps for small to large enterprises and scaled up their business.
Cloud computing solutions: The future of corporate organizations is ideally intact with cloud solutions. Cloud services are the current need of the hour to move the company's data server and IT infrastructure on an internet-enabled system. This helps to operate the business from anywhere and at any point of time.
Our Work for your Reference
It is better to look for yourself, as to how we help clients to expand their business with our reliable support.
Checkout the list of success stories of many companies, we have worked with: www.synapseindia.com/portfolio/
Tags: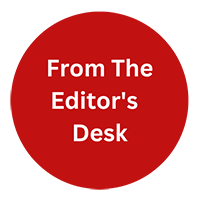 "From the Editor's Desk" is not just about the content. Our content writers will be sharing their thoughts on industry trends, new technologies, and emerging topics that are relevant to our readers. We believe that it's important to stay up-to-date with the latest news and trends, and We excited to share my thoughts and insights with you.