Choosing The Perfect App Development Partner Ensures High Revenue
05 May 2016
"Professional iPhone programmers have tons of innovative ideas and years of experience. With their best possible efforts, they perform their best to drive huge mass on your business app and also develop your unique presence in the psyche of your targeted people."
With the increasing demand of mobile apps globally, each business wants to develop their business app that multiplies the number of visitors on their site, and offers great opportunities for world-wide customers' to buy their products or services just in a few clicks. Each head honchos understand the eminent power of business app, and prepare themselves to develop their business app. This is the place where mobile app development hunt begins in the psyche of business personality. They explore the internet vigorously, and get the mind boggling list of companies having good reputation in the software development industries.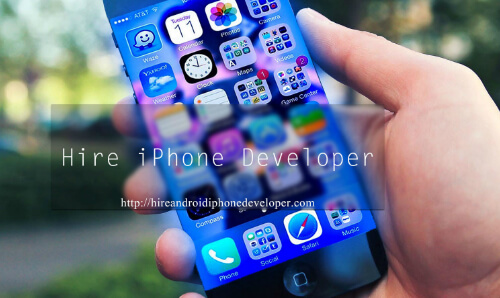 Each organization expresses their leadership quality and previous product development stories in amazing style and ultimately prove themselves they are utmost experience in this demanding arena. But, as a business owner, you need to investigate each and everything, whatever mobile app development companies are offering for you, and additionally, understand their product development willingness, experience of the developers, and stages they are used in the exceptional product development.
SynapseIndia is a leading IT outsourcing organization, delivering software and mobile app development solutions with huge clientele across the sphere. We have highly qualified and innovative mobile apps developers, having intensive knowledge in the latest techniques. Professionals at SynapseIndia have great capability to arrange and manage the different skill sets in a definitive manner and offer the right solution in less time and cost. SynapseIndia mobile app developers are quite proficient and fully dedicated with deep understanding of OS framework, Mac OS X framework and iPhone simulators.
Benefits of Hiring Dedicated iPhone Developer from India
If you outsource your business app development project to a reputed mobile app development company, SynapseIndia you won't have any issues or problems in the future. This company is not only willing to sign a legally project development agreement, but they also assign dedicated iPhone developers who work exclusively on your project.
Being a reputed app development company, they will give you a transparent budget for your project. The stability of prices makes it easy for you to manage your finances.
Software development company, SynapseIndia has been working on offshore projects for more than 15+ years. Software development professionals can easily understand your language, work while you are sleeping and develop apps that best match with your specifications and business needs.

The Indian government promotes offshore companies. The country is economically stable and politically strong. Moreover, external factors do not create obstacles in the development of your business oriented iPhone app.
Conclusion: Hire Dedicated iPhone Developer India and get the desired mobile app for your business, and reap the maximum benefits from your regular business efforts.
Tags: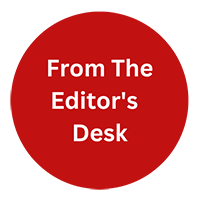 "From the Editor's Desk" is not just about the content. Our content writers will be sharing their thoughts on industry trends, new technologies, and emerging topics that are relevant to our readers. We believe that it's important to stay up-to-date with the latest news and trends, and We excited to share my thoughts and insights with you.