Software development services from SynapseIndia – Intelligent SQL programming
10 Dec 2018
"SynapseIndia offers a vast range of software development services that cover the requirements of every kind of industry through methods like SQL programming"
SynapseIndia offers a vast range of software development services that cover the requirements of every kind of industry through methods like SQL programming. The software services make businesses more competitive, easily accessible to customers, and cost-effective.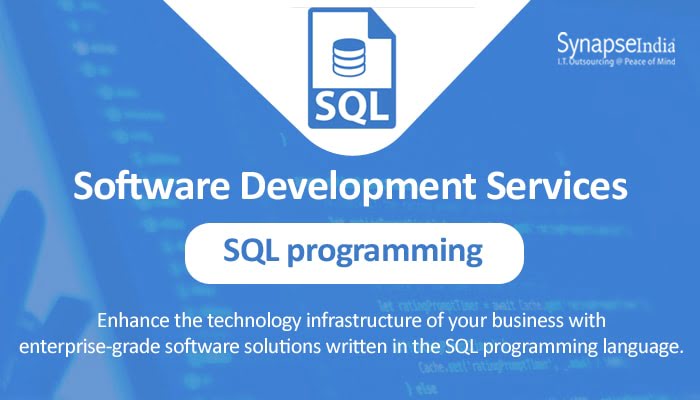 Moreover, the software development services from SynapseIndia will give businesses a competitive edge. An upgraded software infrastructure further helps businesses improve the efficiency of operation. Developers in the company leverage the benefits offered by frameworks like MEAN, which offers features such as browser compatibility, and easy prototyping. Technically, the software development services can be categorized into the following, among others:
VB.NET development for websites and web apps
ASP.NET development for web applications
SalesForce CRM development
PHP web development
SQL programming development
SQL programming development, for example, is based on the features and flexibility of SQL reporting services. Microsoft SQL reporting is used to create, manage and implement interactive, web-based reports. SQL development helps the developer create real-time data and renders other capabilities like Microsoft business intelligence.
SynapseIndia has been a well-performing software services provider for a considerable span of time. The reputation of the company as a trusted software vendor has been built on the foundation a track record of delivering world-class software services. The company strictly follows software development best practices to reduce cost and save time.
Tags:
Author

: Manish

Manish, a blog expert by profession, knows how to deliver perfect blogs for various services such as cloud computing, game development etc. From the blogs written by him, it is evident that they are the epitome of knowledge sharing. His expertise and brilliance to deliver unique blogs is what that makes him stand out of the box.