Cloud consulting services to implement custom business solutions
01 May 2020
"Cloud consulting services are helping organizations to increase their profit and reduce operational expenses."
Cloud consulting services offered by reputed IT organizations like SynapseIndia is helping companies to solve different issues.
Save cost on maintaining day-to-day operations, start a remote working set up, transmit internal data servers on internet, etc. For such requirements, refer to the service of a Cloud consultant to discuss how to bring advancement in business functioning.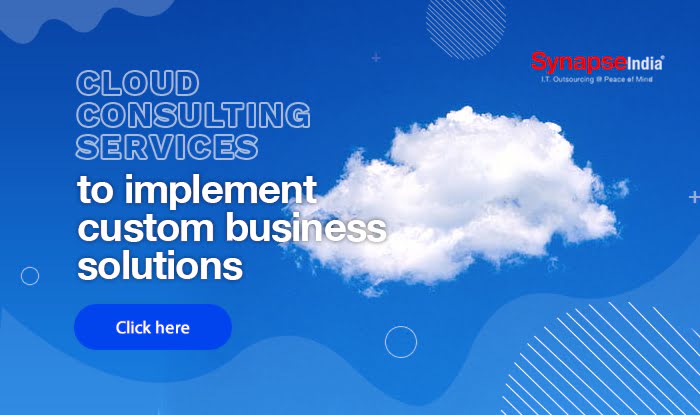 Most importantly, the service helps business organizations belong to different industries to continue working during any pandemic situation. Even looking at the present circumstances, you can operate the work without any physical move to the office.
Things to expect from Cloud support
1.Information storage: Storing important business information on local storage devices might have the risk of data loss. You never know when a security breach or any scam impacts your crucial information. In order to maintain security, cloud storage helps to store a large stock of information on virtual servers that are highly protected.
2.Moving on data servers: Virtual IT infrastructure is a profitable service for you to save cost. By transmitting your internal data server on cloud, you need not bear the heavy maintenance charges. Avail the third party vendor service to access information using internet connection in any corner of the world.
3.A new way of working in future: In addition to storage, security, and moving of servers on cloud, the technology supports to start flexible working. Much-needed these days to continue business operations from any place. Smooth collaboration with all the employees dispersed in different directions is also expected from this service.
How to avail the Cloud industry solution?
Avail Cloud service in the simplest manner by getting in touch with the pioneer IT company SynapseIndia. The brand has already assisted different organizations to enable remote working from different geographical locations.
Make the most out of such a professional and result-oriented Cloud consulting services.
Tags: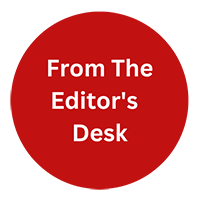 "From the Editor's Desk" is not just about the content. Our content writers will be sharing their thoughts on industry trends, new technologies, and emerging topics that are relevant to our readers. We believe that it's important to stay up-to-date with the latest news and trends, and We excited to share my thoughts and insights with you.