Educational App Development: Complete Guide
16 Nov 2022
"Do you want to create a bug-free educational app? Let\'s dive into the Guide to Developing Educational Applications which covers the important aspects."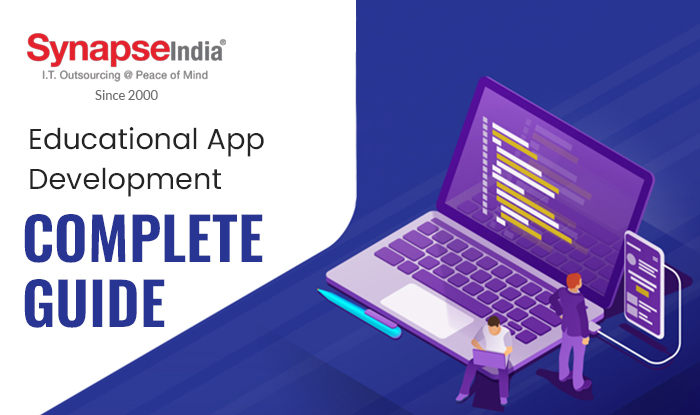 In today's world, the smartphone plays a crucial role for everyone. During the last few years, even the education industry is now a platform that sees technological innovations.
With just a smartphone and an educational app, technology is not only defined for children or students, but it is also a great platform for adults. Therefore, the development of educational applications is aimed at both students and teachers to create different e-learning platforms.
Educational technology has gained wide recognition and is becoming a productive business niche for both entrepreneurs and app developers.
Here in this blog, we guide you through the basics of educational app development, from trends and benefits to useful features and tips to keep in mind.
Types of Educational Apps
Before you think about starting educational app development, you should be aware of the types of learning apps that are most in demand:
1. Educational Apps for Kids
These applications are developed to simplify the learning of children. These apps are designed to enhance visual learning and keep kids on topic. This can include lots of colors, songs, rhymes, and games. These apps are for young children ages 0-12. Learning apps help kids learn better and get them interested in education.
2. Educational Apps for Exams
These apps help students better prepare for entrance exams. The content of the application is defined in the syllabus of the entrance exams such as CAT, GMAT, aviation skills, etc. The content incorporates study plans, helpful tips and mock documents, and frequently asked questions about the exam. Exam apps allow users to practice and prepare for exams.
3. Informative eLearning Applications
Informative apps contain informative content on various topics that can be accessed by anyone. This could be in the form of audio, video, or plain text. Examples include dictionaries, Wikipedia, novels, etc. These applications can be free or paid.
4. Apps for Teachers
These applications help teachers simplify and convey information to their students. The app offers teachers the creation of online content in the form of quizzes, tutorials, and curriculum boards. In addition, it also allows teachers to mark attendance, take tests, mark scores, create a student performance report, and create an improvement plan for students. In short, it is useful for all the aspects in which teachers are involved on a daily basis.
Benefits of Developing Educational Applications
Educational apps are becoming popular among students and professionals. Here are some reasons why:
1. Unlimited Resources
The educational app allows users who sit in remote areas to learn topics from teachers who teach them across town. Users get access to unlimited tutorials and materials from top universities. Therefore, the educational application does not place limits on the right to education. If you develop a learning app you are contributing to society.
2. Efficiency
High technologies expand the opportunities to obtain knowledge. Elevate society and serve the cause.
3. Commitment
Educational Apps have extensive information content from universities, schools, and institutions. Other than this, the learning apps are designed in a way that enhances student engagement and makes learning fun.
4. Saving time
commuting to attend classes in an established structure was difficult for many. Educational apps have allowed users to plan their day and set schedules for learning topics. Educational apps are popular with business professionals as they allow them to learn anytime, anywhere.
5. Innovative teaching methods
Unlike the traditional method that is mainly limited to classical teaching methods, educational applications simulate new ways of teaching the student. They could use games, simulations, conferences, and other interesting methods to deliver content.
6. Productivity monitoring
the development of educational applications allows students, teachers, or companies to track the progress of each participant, identifying strengths and weaknesses. The course is then tailored to help them learn better. The result will eliminate the appearance of gaps in learning.
How to Develop an Educational Application Step-by-Step
How to make an educational application if you are completely new to this type of project? Here is a step-by-step guide outlining the process.
Step 1. Market Research
Start with market research. Find out what solutions already exist and what features they offer. Consider which audiences or issues might not be addressed by these products. Think about the idea how to solve it.
Look for gaps in the educational app market. The solution you come up with doesn't have to be unique, but it should have a unique value proposition for the target audience.
Step 2. Know your audience
Decide who will be the users of this application. Create a profile for a user, including age, interests, location, finances, etc. Depending on the audience, it will have different characteristics. For example, kids enjoy game-like experiences, students are interested in affordable options, and professionals are looking for flexible, self-paced opportunities. Learn about the needs of your audience as much as you can so you can meet them.
Step 3. Create your customer journey
The customer journey describes the path a user takes in your application. It also includes the main functions that should be included in the product, such as:
Login in
Profile management
Research tool
Follow-up results
Tests
audio or video content
courses
Payment options
Menu
Notifications.
If you're building a solution that's used by teachers and students, you need two customer journeys. For example, if it's an app to match tutors with students, they need different functionality.
Step 4. Hire a team
As soon as you're ready with a clear idea of what you're looking for, it's time to find a development team. Many companies opt for application outsourcing services because it is fast and cost-effective.
Outsourcing app development gives you access to a broader pool of talent, saves budget, and gets the best experience.
Step 5. Agree your goals with the team and start building an app
Work with the team in defining goals, deadlines, and objectives. As soon as everything is agreed, development begins.
Cost of Developing Educational Apps
When creating educational software, the development cost plays a crucial role. Entrepreneurs and investors must consider many factors when evaluating the costs of an educational app. These are some of the factors you should consider.
Factors to Consider Before Calculating Cost of Education App Development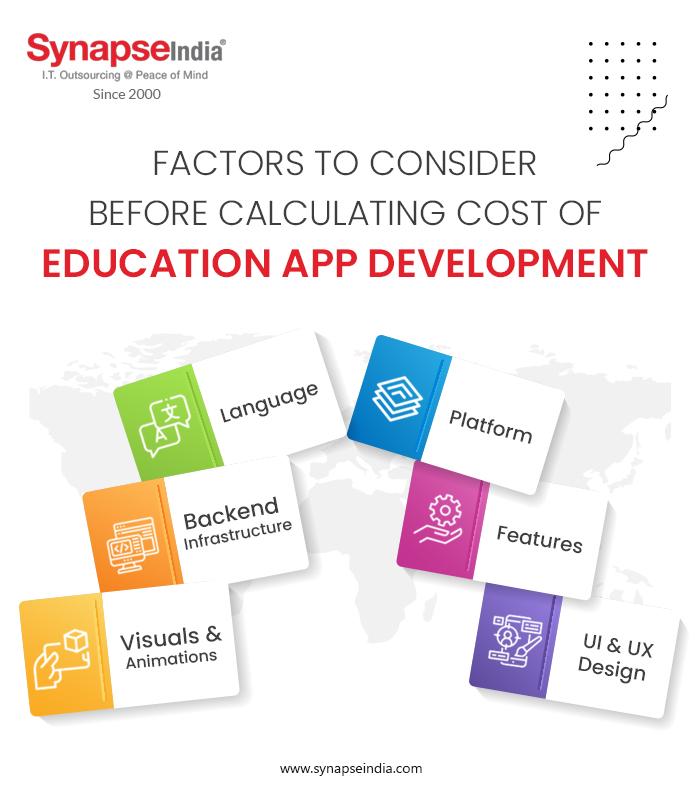 Final Words
Educational software development is a great way to break into the e-learning market. Building an educational app helps bridge the gap between educator and learner and provides a lucrative opportunity for startups and small businesses to reap many benefits.
Hopefully, this blog post will help you choose the best course of action for developing an app for educational purposes. You can contact our team to get a quote for your project. Our educational app developers will never let you down.
Tags: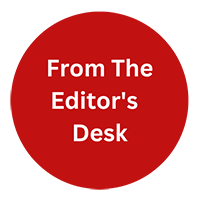 "From the Editor's Desk" is not just about the content. Our content writers will be sharing their thoughts on industry trends, new technologies, and emerging topics that are relevant to our readers. We believe that it's important to stay up-to-date with the latest news and trends, and We excited to share my thoughts and insights with you.