Top 4 Factors To Consider While Hiring a Professional eCommerce Web Development Company
25 Jul 2016
"Hiring the best solution for your eCommerce store is a tedious job. But, with the help of extensive efforts, you can hire the competitive eCommerce website developers."
If you are willing to cash the internet of things and promote your eCommerce business across the sphere, then you must hire the services of a renowned eCommerce web development company. A professional and highly experienced eCommerce service provider can render myriad benefits for your business and reach out to the global market. Unlike your brick and mortar store, an eCommerce store is available in 24x7 format without any geographical restrictions.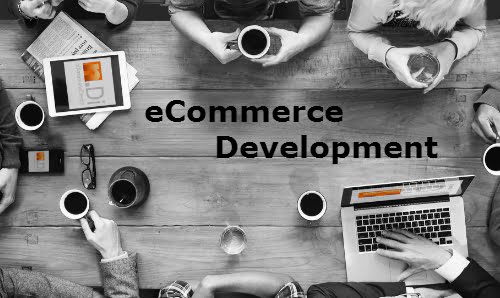 Still, if you are unable to exploit this golden opportunity that the internet is offering to modern companies, then you are definitely losing a great deal of business opportunities. Determining to have an eCommerce website is really a great move. However, you must opt the finest eCommerce website developers in order to build a robust and business driving eCommerce website. Multiple eCommerce web developers are available across the sphere, but they have thin line differences. These differences are what you need to consider before hiring an eCommerce website developer:
1. A company or a freelancer: While searching a proficient eCommerce web developer, you will come across various freelancers and leading software service providers. It is good for you to hire a leading company because it has multiple eCommerce professionals. Thus, in case anything happens to a single developer, the others can take over and complete your project in stipulated time frame.
2. Adequately Explore Company's Previous Record: Consider the duration over which the company has been in existence in eCommerce software development world. Check out whether the company has positive reviews, references or a portfolio of the eCommerce sites that it has developed previously. A company having long years of experience in offering eCommerce development services from a long time is the best to contract with.
3. Credibility: Get the feedback of the eCommerce website development company from its previous clients. Select a leading company because such reputable companies are always trying their best to fulfill the dream of their clients.
4. Service Quality: Better service comes with sure fire strategies and dedicated effort. From customer service to website design, development and implementation, the company must offer a premium quality service for its clients. This is truly imperative because every client looking for a service that is worth the value of every penny invest in it. Therefore, look for a company having superior quality, flexible and competitive eCommerce website development services.
A top notch eCommerce website development company will also ensure that the end product that you get is fully customized and competitive. This ensures that the website serves the specific purpose for which your business needs it. Therefore, these aforementioned factors are crucial to hire the best eCommerce website development company that will create a brilliant eCommerce website for your business.
Tags: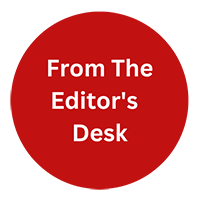 "From the Editor's Desk" is not just about the content. Our content writers will be sharing their thoughts on industry trends, new technologies, and emerging topics that are relevant to our readers. We believe that it's important to stay up-to-date with the latest news and trends, and We excited to share my thoughts and insights with you.