Hire SharePoint developer - Microsoft certified, best talent
14 Sep 2018
"Hire SharePoint developer from SynapseIndia to work on your project right from business analysis to intranet website development to support."
Hire SharePoint developer from SynapseIndia to work on your project right from business analysis to intranet website development to support. Whether you have a requirement in USA or any other country, you can engage our Microsoft certified SharePoint specialists on the remote basis. They help employees of your enterprise to work more efficiently and productively making a personalized access to documents.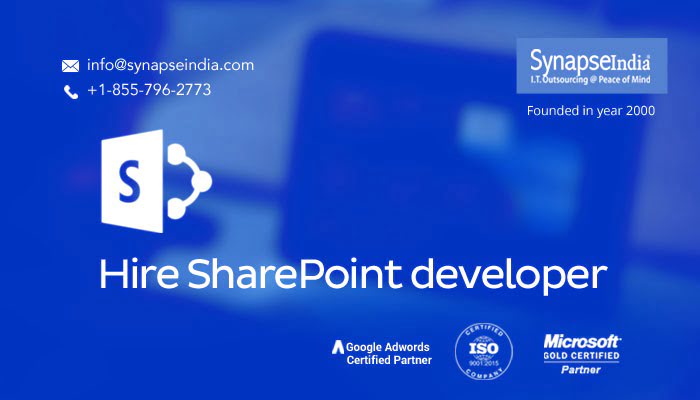 Why hire our SharePoint developers? Top reasons to know
Comply with your requirements: Offering 100% satisfaction to clients is their first priority, so they strictly adhere to the project brief or instructions and deliver the project as per the requirements only.
Out-of-the-box approach: They are renowned for offering innovative ideas to clients so that projects deliver the best results.
Best team of SharePoint experts: Being the Microsoft certified experts, they are abreast with the latest SharePoint technology and trends.
100% transparency & confidentiality: Our SharePoint developers are reliable and they ensure that not even a single point of a project gets leaked. Almost every client has praised their transparency and credibility.
Whether you want to hire SharePoint developer on an hourly basis or a full-time basis, SynapseIndia ensures you the best solution for your custom requirement.
Contact us for any query at info@synapseindia.com
Tags: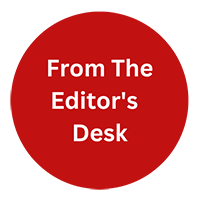 "From the Editor's Desk" is not just about the content. Our content writers will be sharing their thoughts on industry trends, new technologies, and emerging topics that are relevant to our readers. We believe that it's important to stay up-to-date with the latest news and trends, and We excited to share my thoughts and insights with you.