Hire WooCommerce Developer for robust WooCommerce development
14 Sep 2018
"Hire WooCommerce Developer from a company who has expert developers with specialization particularly in the WooCommerce technology."
Hire WooCommerce Developer from a company who has expert developers with specialization particularly in the WooCommerce technology. SynapseIndia, an IT company is the perfect match for such requirements. Our developers have been providing development services to the clients based in the USA since the technology got first introduced in the market.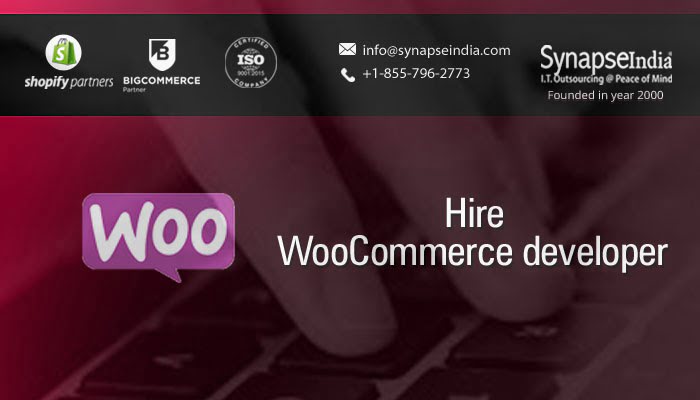 From the first step of development to the last step, our developers stick to our clients to provide assistance at every stage. All efforts are made by our team only to ensure the development of a fully functional WooCommerce store.
What are the advantages that you can acquire as a client when you hire WooCommerce developer from us?
Delivery of quality work is an unsaid commitment.
Regular update at every stage of development.
Our developers have the ability to multi-task, hence, getting your project delivered on time is ensured.
Communication establishment with you is actively achieved by our WooCommerce developers via email and Skype call.
Every project is monitored by the Project Manager.
To ensure best results, free quality support is always provided.
Our experts come with knowledge for both, front-end and backend.
Contact us for any query at info@synapseindia.com
Tags:
Author

: Nilesh
Nilesh is an industry-expert technical content writer carrying a wide experience of writing blog posts and marketing content. He writes as per his great technical/IT knowledge acquired through the years to provide informative content. Also, the author has a real expertise in writing detailed and specific content for technologies.