How Much Does React Native App Development Cost In 2023?
18 Jan 2023
"The development cost of a mobile application depends on various factors. However, if you are running out of time and budget then React Native framework is for you. Developing mobile applications using React Native framework saves time and money and allows developers to create a feature-rich application."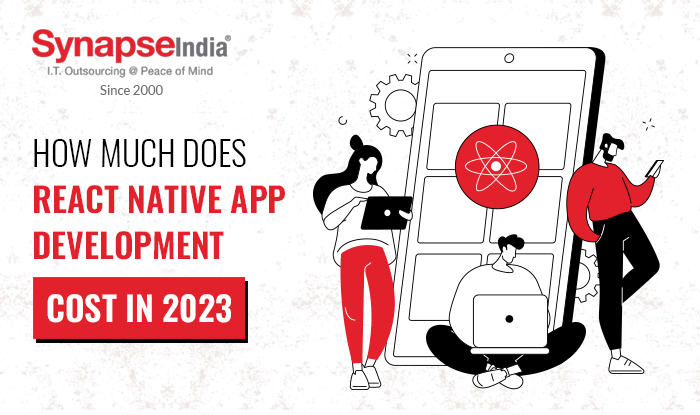 As per the report published by Statista in 2021, the USA has more than 298 million smartphone users and the number will surely increase in the upcoming years. Affordable smartphones and easy availability of the internet has made digitization possible and at the same time successful. Users are available on digital platforms 24*7. Hence, having a digital presence has become a need for every organization. And if you want to transform your business digitally, the first thing you require is a feature-rich mobile application that will accelerate your growth and increase your ROI.
The market of mobile application development has gained noticeable technological advancement. Almost every business is exploring the world of mobile apps and are using the mobile app technology for the omnipresence of their business.
Out of all the tech stacks available in the market, React Native is preferred by almost 42% of the developers. React Native permits 90% of the code reusability between Android and iOS.
React Native is handy because it offers a reliable choice for developing cross-platform apps. In other words, users can develop mobile apps for both Android and iOS using the same code base. That is why, React Native apps are cost-effective, fast, and robust.
Do you want a mobile application in React Native? But its development cost is a matter of concern for you.
On an average, companies pay around $25,000-$2,50,000 as a development cost for a mobile application. But do you know out of all the countries, the React Native app development cost in India is economical.
However, before making any decision, it is important for you to understand why React Native the best tech stack for your app development.
What is React Native?
In 2015, Facebook developed an open-source JavaScript framework known as React Native. The function of the framework is like that of React and uses the same component-based approach. However, React is used for web application development whereas React Native is used for mobile application development.
Developers prefer React Native because it makes the development process easy, smooth, and efficient. It allows reusability of already written code which makes the development process faster. And since it is a cross-platform framework, developers can use the same code base on all platforms. React Native is backed by community support. Thus, if developers face any challenge during the development process, they'll have a team of experts to guide them.
Let's discuss the other benefits of using this framework for app development:
Benefits of Choosing React Native for Mobile App Development
Native Look & Feel
React Native puts an end to any doubts or uncertainty you have regarding the mobile app. It offers users a familiar look and feel. React Native is easily accessible to third party APIs and plugins, making it effortless for developers to achieve the native look and functionality in the app.
Faster Go-To-Market Time
This framework reduces the project time because of its code reusability functionality.
Less Manpower Required
React Native app development requires less workforce. Having less team members on board saves money, this is why, for the mobile application development process, most of the startups prefer this framework.
Live Reloading
React Native has a live reloading feature that allows developers to check any progress in the real-time without recompiling the app.
What Factors Affect the React Native App Development Cost in India?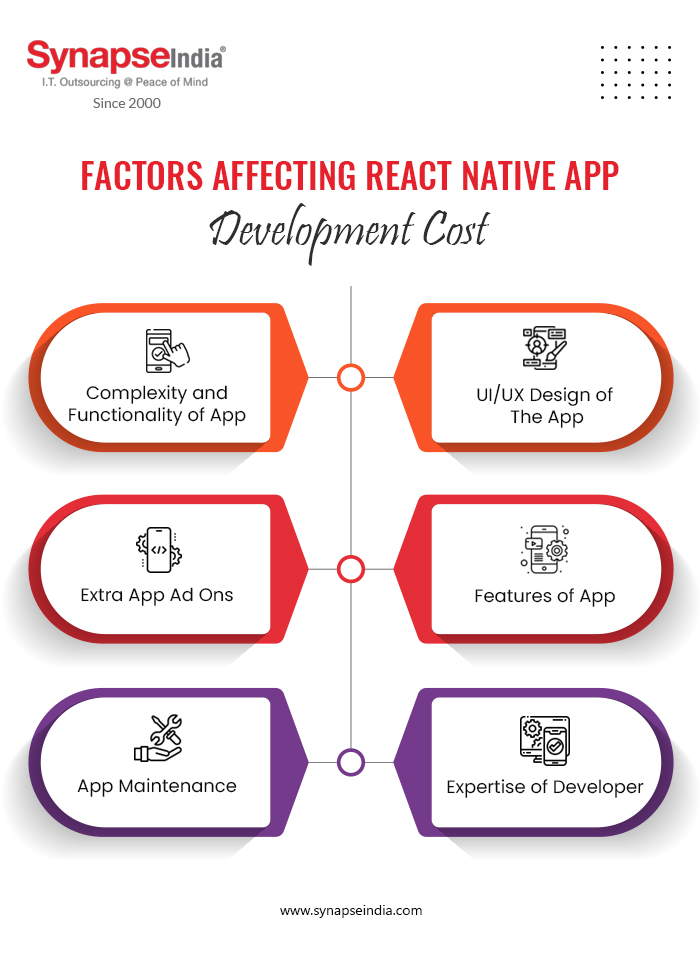 Every app is designed for specific users and has a unique purpose to serve, as a result, functionalities of every app differ. At the time of hiring React Native developers, you'll realize the salary of the developer's vary as per the app's requirements and company's location. Hence, the React Native app development cost is not fixed. It is essential for companies to evaluate their budget before indulging in the mobile app development process. Below we have discussed certain factors that affect the overall development cost in India.
Complexity and Functionality of App
App's functionalities play an important role in deciding its development cost. The time taken to develop an app is directly proportional to its complexity and functionalities. For example, a mobile app with multiple features will take more time to develop as compared to an uncomplicated mobile application with MPV.
Features of App
The more features your app has the more you'll have to pay for its development, since an app with multiple features takes more time to complete. That's why React Native developers charge more for the development process because with the help of it they are able to develop apps like Instagram.
Extra App Add Ons
Although developers can create extremely reliable and scalable mobile apps utilizing the React Native framework, it will cost you more to personalize the app to meet your company's needs. For instance, adding add-ons or social network integration will raise the price of the software. Each of these add-ons is a component of the price of app development.
UI/UX Design of the App
The front end of any application has the potential to decide its fate. A compelling application targets loads of clients simultaneously; thus, fast browsing, effective user flow, and all around animations are critical for any application. The design of the user experience is straightforwardly connected with cost. Since the appearance and usefulness of the application for a client assume an essential part in deciding the cost. This structure offers different UI components which assist developers to develop a stunning, easy to understand application without writing codes from scratch.
App Maintenance
Your work won't end with the organization of the application. An application ought to be routinely maintained and updated with new features to keep it dynamic on the user's cell phone. Consequently, maintenance increases the React Native app development cost. The yearly application upkeep cost is around 20% of the total application development cost. The design changes, app updates, and bug fixes all come under maintenance and add to the development cost.
Expertise of Developer
The React Native app development cost likewise relies upon the mastery of engineers. For little applications, middle or junior-level engineers are a decent decision, however for exceptionally complicated and highlight rich applications, hire a senior React Native developer. Deciding the developer's salary is an important driving element.
User Authorization
If your requirement is an app with user login or authorization, then its cost would be more because developers have to integrate such functionality which as a consequence increases the overall development time.
How Much Does React Native App Development Cost in 2023?
React Native is an accessible and cost-effective framework, so if budget is your concern, then this framework is specifically for you. React Native app development cost is decided on an hour basis, it somewhere ranges between $15 to $25.
As discussed above, there are certain factors that impact the React Native app development cost. To determine the exact development cost is not as easy as it seems. The cost will increase depending on the feature and functionality you want to add to the app.
Final Words
Before React Native was introduced as a framework, companies used to invest a huge amount on the development process. In 2015, Facebook launched a cross-platform JavaScript framework, React Native. Undeniably, the framework transformed the mobile application development industry. Now companies can develop apps for all platforms using the same code base. The framework is not only just cost-efficient but has also accelerated the development process.
Tags: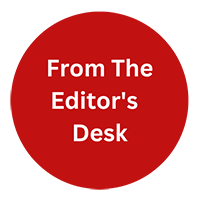 "From the Editor's Desk" is not just about the content. Our content writers will be sharing their thoughts on industry trends, new technologies, and emerging topics that are relevant to our readers. We believe that it's important to stay up-to-date with the latest news and trends, and We excited to share my thoughts and insights with you.