Magento Vs Zen Cart - Which One you Should Go for ?
18 Jun 2015
"Both Magento and Zen Cart are employed for e-commerce store creation; however, the plentiful features offered by Magento impart it the edge over Zen Cart. Most impressive features of Magento include comprehensive filter functionality, several high quality modules and more while Zen Cart impresses with its consistent performance, easy-to-perform installation besides several other features."
Online shopping is on a boom and so the prospects for online retailers are also on a real high. Definitely, if you are planning to set up your own e-commerce store then employing an open source software would be in your mind. Options existing for online retailers are in plenty; however, there are few e-commerce platforms that can be relied upon. Magento and Zen Cart are two of the most promising open source e-commerce platforms that you can rely upon for creating your store. Let's dig deep to know more the pros & cons linked with each of these e-commerce platforms.
Which E-commerce Platform is Better - Magento or Zen Cart ?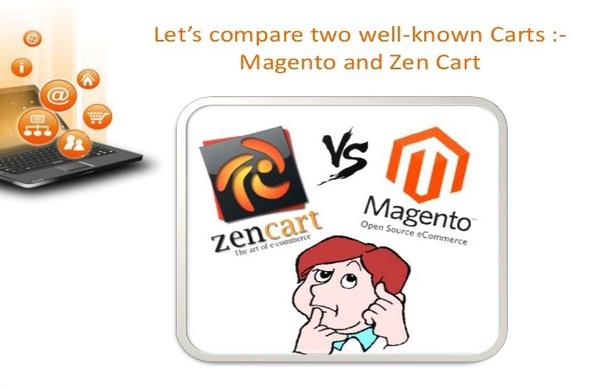 As far as the choice of platform is concerned, the decision depends on your business requirements. A simple way to find out which is the better platform can be done by comparing the features relative to each other. Let's take a look at what these two have on offer and what factors grant one the edge over the other.
Magento - Its a free e-commerce solution that has kept impressing global online retailers with its list of extensive features. If you have been looking to have a more professional online store presence, Magento is the way to go. Some of the most highlighted features it offers include comprehensive filter functionality, ability to create/edit orders in admin, several high quality modules, impressive template system and more. Magento comes with free & fee-based integrations that can be leveraged to the core.
Besides these favorable features, Magento has a few drawbacks linked to it too. The open source e-commerce platform has been often criticized though for being server resource-intensive. Its also considered complex especially in regard to Magento shopping cart customization - something that would affect your decision of opting for this e-commerce platform.
Zen Cart - A PHP/MySQL based platform, Zen Cart has earned several loyal users owing to its consistent performance, easy-to-complete installation besides other features. Despite these advantages, Zen Cart has been under the hammer for its less malleable PHP coding framework. Magento on the other hand is elegant and comes with cool features. Zen Cart features an easy-to-understand PHP structure and a large database of 1500 integrations that includes useful admin tools ranging from pricing tools, social media extras to advanced login features. As per the payment aspect, Zen Cart supports a wide variety of payment gateways besides gift certificates too.
To conclude, Magento comes out to be the winner with its ability to create beautiful stores with outstanding functionality & features. Zen Cart is also a good option; however, when compared to Magento, it falls short in many areas.
Tags: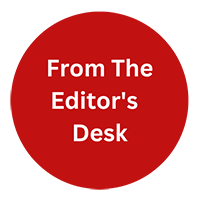 "From the Editor's Desk" is not just about the content. Our content writers will be sharing their thoughts on industry trends, new technologies, and emerging topics that are relevant to our readers. We believe that it's important to stay up-to-date with the latest news and trends, and We excited to share my thoughts and insights with you.