Web Development Services from SynapseIndia – Power of PHP With Symfony
17 Oct 2018
"Web development services offered by SynapseIndia help businesses attract more customers by deploying effective technologies like Symfony."
Web development services offered by SynapseIndia help businesses attract more customers by deploying effective technologies like Symfony. The websites and web solutions delivered by the developer of the company have long helped businesses and organizations achieve their long-term goals by engaging customers and clients in the digital space. The company offers result-driven solutions and services that can convert website visitors to paying customers.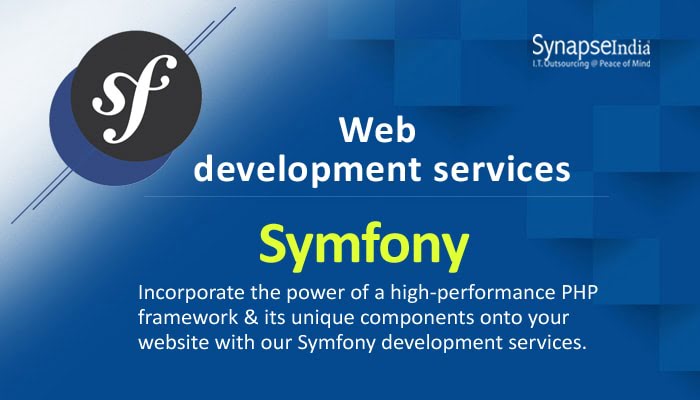 The web development team at SynapseIndia employs all the latest software development tools and technologies. For instance, use of the Symfony provides access to the powerful features of the PHP framework. The web development platform offers an array of unique components for businesses. Symfony not only offers advantages to end-users but also to programmers. By building websites on the platform, developers can speed up the creation and maintenance processes of PHP-based web applications. They also get access to a set of decoupled and reusable components.
SynapseIndia offers a full spectrum of web development services designed to meet the specific needs of businesses of all sizes – from startups and small businesses to medium and large corporations. With its diversity of services ranging from eCommerce website development to building SharePoint-based content management solutions, the company covers all kinds of industries.
Tags:
Author

: Manish

Manish, a blog expert by profession, knows how to deliver perfect blogs for various services such as cloud computing, game development etc. From the blogs written by him, it is evident that they are the epitome of knowledge sharing. His expertise and brilliance to deliver unique blogs is what that makes him stand out of the box.