A review on Whos Down A Free Hangout App By Google
15 Dec 2015
"A unique mobile app launched by Google for organizing remote events effectively."
You might consider Google for providing all the bases when it comes to mobile apps. Mobile app developers perform deep & continuous research to launch ultimate solutions for mobile users. Both, Android and iOS are the world famous mobile platforms, where a large number of users sign-in on a daily basis and download their favorite apps.
A few days back Google Android Apps Development team has launched its new app "Who's Down" for Android as well as iOS users that shows the availability of your friends to hang out. The app allows you to meet those friends, who are also interested in similar activities and like to create a group & spend some time with friends. The "Who's Down" app does not require sign up with an academic email address, but it may require the name of an institution during sign up.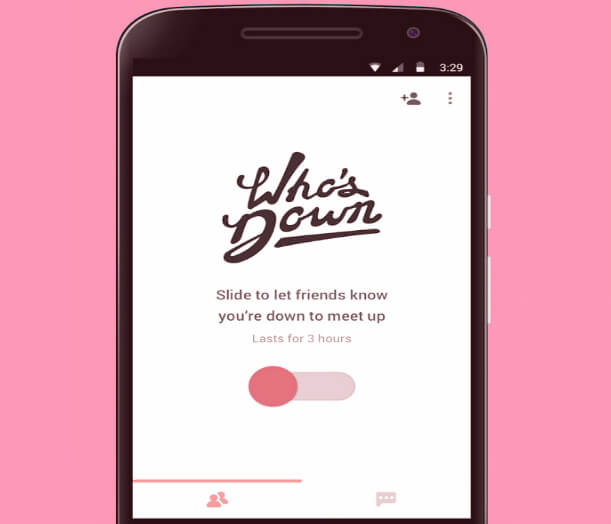 The main function of this app is simple enough. Simply toggle your mobile screen slider and let your friends know if you are available to do something, specify what you would like to do (go get dinner, go for long drives & many more). You can also see if anyone is available and free for a get together. Sliding the toggle switch makes you available for the next three hours.
The app allows you to enter the activity that you are highly interested in and also offer an extensive list of the most popular activities. Once you select, I was 'down to hang', the app apparently starts waiting for other people to flag that they are also interested in the same. And, if more than one person shows their interest in the same event, whatever you are doing, the app will notify you and move seamlessly into a chat room. All the conversations disappear after 24 hours of previous activity.
Who's Down is ideal for organizing remote events:
The user friendly mobile app 'Who's Down' is ideal for organizing remote events. The target audience of this app are students and require the name of their school or institution to request an invite. The same process was used by social networking site Facebook previously. If any event is organized via this app, you can add a large number of people quickly, separated by distance who connects online. The app allow us to make quick plans and activities with the help of similar minded people.
Tags: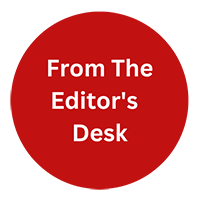 "From the Editor's Desk" is not just about the content. Our content writers will be sharing their thoughts on industry trends, new technologies, and emerging topics that are relevant to our readers. We believe that it's important to stay up-to-date with the latest news and trends, and We excited to share my thoughts and insights with you.