Amazon Zocalo : New Enterprise file Sharing & Storage Solution on iPad
16 Sep 2014
"Amazons Zocalo serves as a solid, secured file sharing & storage solution for enterprise users. Amazon has offered quite competitive pricing plans for enterprise users going for Zocalo storage solution. Zocalo offers a host of advantages over other storage solutions and these benefits include powerful administrative controls along with feedback capabilities, flexible security settings & accessing controls and lots more."
Although there are a number of file sharing & storage solutions available these days, it's not easy to rely on just each of these solutions as there are security related risks involved. However, when its about optimum security, there can't be a match for Amazon's Zocalo. Designed for enterprise use, Amazon's Zocalo offers secured document storage & sharing to users. Surprisingly, the news for Zocalo's launch came at the time when Dropbox made the announcement for increased storage and lowered pricing.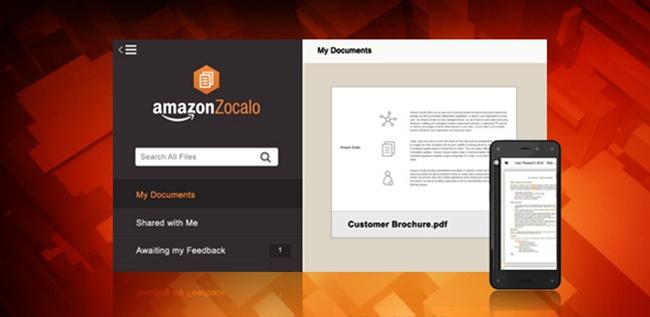 Amazon's Cloud Storage Solutions : Competitors & Pricing
Zocalo specifically aims the enterprise users, several of whom are still going for the on-premise solutions. Its also to a large extent a potent threat to consumer-first services such as Dropbox. However, Zocalo is not the only Cloud based storage service from Amazon as the renowned company also provides Amazon Cloud Drive, a consumer-grade service that offers the advantage of integrating with a company's Fire phone. Amazon Cloud Drive is a big threat to Google Drive. As for pricing, aggressive price points have been one of the highlights of Zocalo. A user will receive 200 GB storage under a 30 day trial period. However, monthly charges have also been set to approximately $5 for 200 GB.
A Deeper Look into the Capabilities of Amazon's Amazing Zocalo
Amazon Zocalo comes with powerful administrative controls along with feedback capabilities that help improve user productivity. It allows user do a host of activities related to files like -
Storing all types of files.

Commenting within files.

Sharing files with others.

Uploading newer versions.
The best part is that all of the above can be done irrespective of the place and device being used by the user. So, no matter where you are and whether you are using a PC, Mac, Android device or some other, you can leverage above capabilities without facing any issue. It provides a Central hub to users for the files they are reviewing besides those they are soliciting they are seeking feedback for. Having all files in one location simplifies the task of viewing all related feedback in just one web view.
Zocalo provides flexible security settings & accessing controls to allow better management of data storage & sharing. Users sharing behavior can be controlled by using policies. Moreover, users can even leverage Zocalo apps for Android, iPad and Kindle Fire. It should be more or less a good news for the developers engaged in iPhone application development due to the opportunities that exist for them now.
Tags: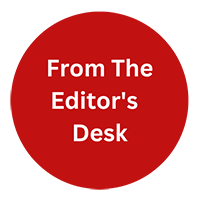 "From the Editor's Desk" is not just about the content. Our content writers will be sharing their thoughts on industry trends, new technologies, and emerging topics that are relevant to our readers. We believe that it's important to stay up-to-date with the latest news and trends, and We excited to share my thoughts and insights with you.