Best Magento Development Company in India: Delivering Benefits to Your Ecommerce Business
04 Jan 2023
"Online retailers wanted to use the Magneto platform because of the multiple benefits it offers. The proper usage of the platform helps the online business owners to expand the reach of their store and also improves its ranking in the google search."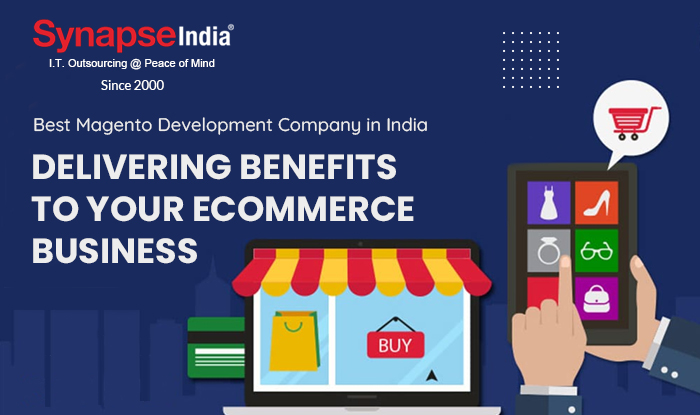 The right platform is essential for the success of an ecommerce store and in the era of digitization there is no shortage of ecommerce platforms. From WooCommerce to Shopify to Magneto, the list is endless, and every platform is unique in its own way. However, the demand for Magento web development company is increasing with each passing day.
With this said, Magento is emerging as a popular and reliable ecommerce platform. It has been consistently ranked as developers' and entrepreneurs first choice. If you are planning to have your own online store or considering a future migration, you should consider the benefits of Magneto before you come to a conclusion.
Before we move further, let's first understand about the Magento platform in detail.
What is the Magento Platform?
Magento is an ecommerce platform that provides multiple benefits to the online shop owners. It allows online retailers to have control over the look and feel of the store, they can also manage the content and functionality of their online business world. Additionally, it has a flexible shopping cart system.
The two different platforms of Magento makes it more user-friendly.
Magento Open Source
Magento Commerce Cloud
Open Source is easy to use and free to download, whereas, to use Commerce entrepreneurs has to pay the licensing fees.
How Does Magento Work?
Primarily, the structure of Magento is built on Model-View-Controller (MVC) architecture that enables the developers to modify the store as per the requirement of the business. To enhance the functionality and appeal of the online store, Magento web development company uses a modular codebase. Modular codebase allows the integration of third-party modules and themes. This is one of the significant benefits of Magento. Users can customize every aspect of their Magento store and create a custom marketplace.
Benefits of Magento
Versatile Content Management
The content management system (CMS) of the Magento platform is highly flexible. It manages and modifies content easily. The CMS platform can be used to create different forms of contents, such as- create pages, blog posts, product descriptions, and more.
You can also promote your particular product or service by creating a landing page. Plus, Magento makes it easy to manage your store's content with its intuitive drag-and-drop interface.
Mobile-Friendly Configuration
If you want your ecommerce store to succeed in the market, then it is important to make it mobile-friendly. The responsive design of Magneto automatically adjusts store's layout to give a satisfying experience to the mobile users.
Moreover, Magento's discrete set of tools makes it possible for users to have a unique mobile app for their online store. Undeniably, Magento platform offers a great user experience no matter what device you are using.
Improved Performance & Scalability
Since Magento is built on modular architecture, it can easily accommodate the needs of growing businesses.
Plus, the ecommerce platform has many performance-enhancing functionalities, such as full-page caching and indexing, which results in smooth and sleek store performance. These functionalities reduce store loading time and allow it to run more smoothly.
Magento web development company knows that the ecommerce platform is secure and reliable; its features protect your store from security threats, such as data leaks and malware attacks.
If you want to stay ahead of your competitors, then Magneto is the best platform for you because it keeps updating its features as per the current market requirement.
Large Magento Community
The community of Magneto users, developers, and designers is very large and is still growing consistently. This community aims to enhance the features of Magneto by creating new modules, themes, and extensions.
To eradicate your mayhem, there are thousands of tutorials and articles available on the internet to help you with your Magento store.
Magento's large community is one of its crucial advantages. No matter what your problem is and where you are stuck in your store enhancement and customization journey, you'll always find someone who knows how to solve the issue.
Advanced SEO Features
Advanced SEO features are successfully integrated in the Magento platform. These features keep the ranking of your store higher in search engine results pages (SERPs).
For example, store owners can create custom meta titles and descriptions for their store's pages. This can help to improve your click-through rates from SERPs when optimizing Magento 2.
To improve your store's crawlability, you can use built-in URL rewrites, which can also lead to better SERP ranking.
Allows for Marketplace Integration
The feature of marketplace integration in Magento platform makes it easy for users to connect their stores with the popular and profitable marketplaces such as Amazon and eBay.
Consequently, the visibility of your product increases and it reaches a wide number of people. Plus, it improves your inventory management also by offering you multiple platforms to sell your products from one central location.
Allows for Customization
Online retailers prefer Magento because of its flexibility, moreover, users have the authority to customize stores as per the requirement of their business. Magento web development company can give a completely unique look to your store, plus, you can customize its features to match your business's specific needs.
There are many ways to customize a Magento store, such as you can install extensions, or create custom modules.
Conclusion
The benefits of having a Magneto store are endless. It not only offers a unique shopping experience but is also secured and has a hassle-free product management system and allows third-party integration. All these properties lead to business growth.
If you want to utilize the benefits of Magneto, then it is important for you to choose the right Magento web development company. SynapseIndia provides fully managed Magento hosting that offers world-class scalability, speed, and security. Contact our team now to receive a complete Magento web development plan for your ecommerce business!
Tags: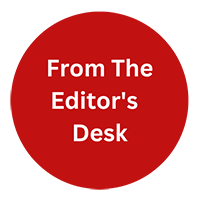 "From the Editor's Desk" is not just about the content. Our content writers will be sharing their thoughts on industry trends, new technologies, and emerging topics that are relevant to our readers. We believe that it's important to stay up-to-date with the latest news and trends, and We excited to share my thoughts and insights with you.