Cloud computing benefits for increasing company's revenue
15 May 2020
"This blog is about how Cloud computing benefits help business organizations to increase their overall profit."
Cloud computing benefits are now experienced by businesses of different types and sizes.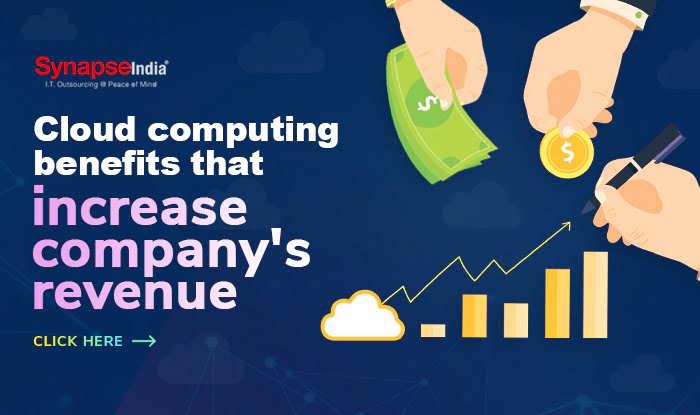 Looking at the current situation of uncertainty and need to continue business operations, it has become important to turn to cloud.
By availing Cloud computing services, it means to utilize the hardware & software the company remotely via internet connection. Simply put, operate day-to-day functioning of business from anywhere and increase the chances of earning higher revenue.
Mainly reliable Cloud computing companies like SynapseIndia, offers the service to migrate your internal servers on the cloud. It allows your company's employees to access working information on laptops, desktops & smartphones to work smoothly.
Specifically required, during unfavorable circumstances situations, the cloud is a supportive technology for small to big businesses.
There are few things that you can expect from Cloud computing solutions:
Start doing work from home: One of the ideal benefits of Cloud computing is to start your own remote work. It is possible with this technology to access business data no matter where you are. The flexibility to enable remote working allows many organizations to deliver more and earn a huge rate of profit ratio.
Storage equipment on the internet: Cloud storage is the most obvious thing to expect. Moreover, your hardware data on the cloud servers are best accessed using an internet connection. The main element is to store as much as data you want with no hassle at all.
Complete security of data: Information stored on the cloud is completely safe against intruders. A service provider like SynapseIndia, enables robust security systems to avoid any kind of data breach. Moreover, updates related to security licenses is also done by third-party vendor.
Streamline overall process: Once you are on cloud, you have the liberty to operate anyway you like. This is because, there is no location restriction for you to manage operations. Everything can be handled remotely that actually streamlines the overall running process.
Less capital required: No such big investment amount is required for Cloud services. A small payment for subscribing the service is more than enough to store and access information in any manner.
Data recovery: Need not to worry about lost data due to any natural emergency. Third-party vendors of cloud like SynapseIndia, have complete backup solutions to recover all the information.
Bring optimum flexibility and scalability to business growth and overall profit. Avail the manifold Cloud computing benefits by availing the service of SynapseIndia.
Tags: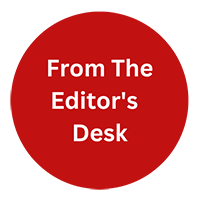 "From the Editor's Desk" is not just about the content. Our content writers will be sharing their thoughts on industry trends, new technologies, and emerging topics that are relevant to our readers. We believe that it's important to stay up-to-date with the latest news and trends, and We excited to share my thoughts and insights with you.