Cloud solutions ensure complete data security of business
28 Apr 2020
"Cloud solutions are helpful to secure business data by moving on internet-based server."
Cloud solutions are on-demand services to avail of storage, applications, and software via internet-based system. With the help of a cloud solutions company, you can move on IT infrastructure on Cloud and access the same anywhere.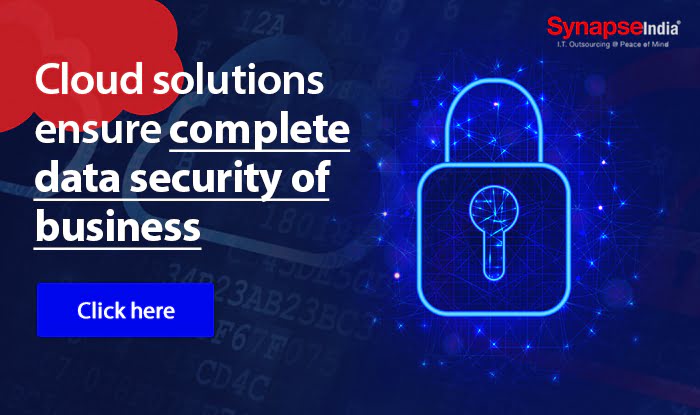 When it comes to talking about cloud solutions benefits, company's can operate the business on a remote basis. Employees can make the best use of business information, application etc. virtually from any place.
One of the major elements of Cloud based solutions is the complete data security of your business. It means, instead of storing crucial information of the company on local hard drives, users can store on internet-connected systems.
Small, medium to large enterprises can turn to Cloud solutions provider for storage and remote access services with following few advantages:
Identify the intrusion: Data storage facility comes under Cloud solutions for business to ensure complete safety. The security system automatically detects any kind of intrusion and even stops intruders for providing any damage. This implies, you need not worry about information security, as Cloud vendors will take care of the same.
Logging of events: Any kind of security breach is controlled by having a close eye on logging events. Each logging activity is monitored and analyzed to detect and stop any kind of data threat.
Highly secured Cloud data centers: Cloud solutions consultant have highly secured data centers that are monitored 24x7. The systems are heavily guarded with biometrics and other support. Thus, your business information is always in safe hands with no data loss at all.
Leverage the best of advanced technology to store an abundance of business data on fully protected servers. Avail much-needed Cloud solutions from SynapseIndia to run your business effectively.
Tags: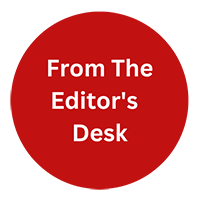 "From the Editor's Desk" is not just about the content. Our content writers will be sharing their thoughts on industry trends, new technologies, and emerging topics that are relevant to our readers. We believe that it's important to stay up-to-date with the latest news and trends, and We excited to share my thoughts and insights with you.