Flexible Hiring Plans of Developers of SynapseIndia
10 Sep 2019
"Developers of SynapseIndia are available on flexible hiring models, i.e. hourly, fixed cost, and man-month."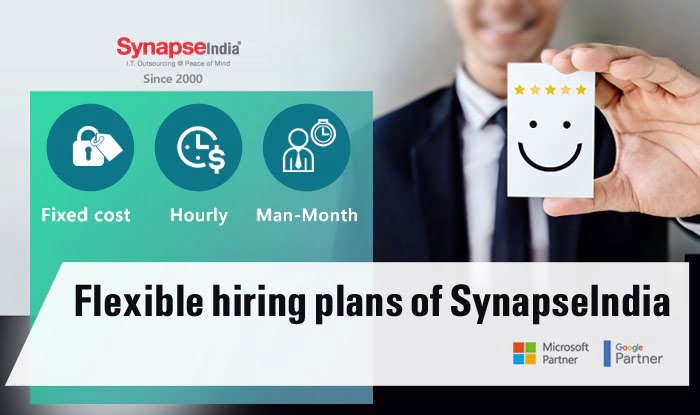 Different businesses have different IT requirements. Some businesses want to outsource work on fixed cost-basis and some businesses prefer to hire developers on an hourly basis. SynapseIndia, an IT outsourcing company, is committed to fulfill the diverse requirements of clients with 100% satisfaction rate. The size and type of a project don't impede us in delivering high-quality software, website, eCommerce and mobile app development solutions.
Maintenance Work:
Technologies keep changing and a business must update its website or mobile app using the latest technology. Many business owners don't have a dedicated team to maintain a website/mobile app on the daily basis. SynapseIndia is known for working on maintenance or enhancement projects at reasonable rates.
We upgrade the technology versions, fix bugs, implement security features and add new functionalities to your existing website or mobile application. We also redesign your website to make it more engaging, enticing and user-friendly. Our experienced developers ensure that your website/mobile app doesn't go down even when the traffic is maximum.
Hourly Work:
SynapseIndia works as your extended team and completes your project with 100% transparency. Hourly development work is one of the project types that we execute with maximum efficiency. Hiring a developer on an hourly basis is quite easy for you. We believe in minimum documentation and maximum efficiency. Our developers start working on your project on the same day of hiring.
We understand the urgency of your project and therefore we give our best efforts to make your project successful within the required timelines. You don't have to worry about anything when you outsource your development or maintenance work on an hourly hiring model.
Fixed Cost Work:
We have a big team of functional consultants, technology consultants, developers and project managers who work together and give a fair estimate within 24-hours of your requirement.
Many businesses prefer us for fixed-cost development and maintenance. Since 2000, we have executed thousands of fixed-cost projects for clients in 50+ countries. Being a client-centered offshore software development company, we strive to exceed your expectations by timely achieving the goals of every project phase.
Man-Month Work:
At SynapseIndia, you get complete freedom to hire the best developer for your needs. Man-month hiring plans are cost-effective and result-oriented. You can hire a resource from our team for your project on the man-month basis. Our developer dedicatedly works on your project.
Our resources are known for sound technical knowledge, flexibility to project changes, dedication, excellent communication skills, etc.
SynapseIndia has a history of receiving overwhelming feedback and top ratings from all clients. Due to our quality work and timely project delivery, we are counted among the top software development companies in the world.
You can expect full confidentiality about your project as our developers are bound by non-disclosure agreements (NDAs). No matter which hiring plan you have chosen, we strictly adhere to the best practices and international quality standards while executing your mission-critical project.
Our tech managers keep a close tab on the work of the hired developers and regularly guide them so that your project delivers the best outcomes. We also have client advocates who make sure that your concerns are addressed within the 24-hour deadline.
Do you want to save money on website/mobile app/software development cost and achieve the best outcomes from your project? Hire a developer from SynapseIndia, IT Outsourcing @ Peace of Mind.
Tags: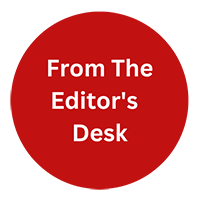 "From the Editor's Desk" is not just about the content. Our content writers will be sharing their thoughts on industry trends, new technologies, and emerging topics that are relevant to our readers. We believe that it's important to stay up-to-date with the latest news and trends, and We excited to share my thoughts and insights with you.