Hire AspDotNetStorefront developer for higher conversion
08 Oct 2018
"Hire AspDotNetStorefront developer from SynapseIndia to build high-end, custom-built eCommerce store for increasing sales in your business in UK, USA, and Australia."
Hire AspDotNetStorefront developer from SynapseIndia to build high-end, custom-built eCommerce store for increasing sales in your business in UK, USA, and Australia. SynapseIndia optimizes your website in order to generate a higher conversion rate, while you can still customize the platform to suit your needs.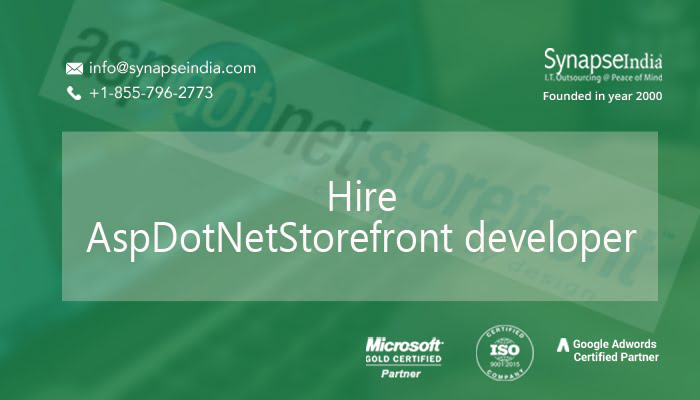 The team of AspDotNetStorefront developers at SynapseIndia knows how to tackle complex development problems. The team has a history of helping clients substantially increase online sales.
The developers dive deep to understand your business, strategic goals, and future plans. They address the challenges associated with a project and discover the hidden opportunities to produce the best results. Our programmers build an eCommerce solution that offers an intuitive and engaging shopping experience.

Taking a creative approach to AspDotNetStorefront development, they bring new ideas and strategies to further empower you in dimensions like digital marketing.
The eCommerce solution developers of SynapseIndia work for a vivid group of clients spread across a diverse range of industries, including:
eCommerce
Retail & wholesale trade
Media & entertainment
Financial services & insurance
Transportation
Healthcare
AspDotNetStorefront development portfolio of SynapseIndia:
We developed a subscription site that helps the police departments in the USA identify the vehicles involved in crimes. The site allows to search vehicle information through a Vehicle Identification Number (VIN) which we query with a third party web application.
We enhanced a web-based platform where buyers and suppliers can get connected with each other. The developers used ASP.NET and SQL Server and amended all the features and functionalities of the website.
Click the link below to know more about the projects:
Hire AspDotNetStorefront developer from us to get a number of important benefits, including-
Cost-effective development services & solutions
Transparency throughout the development & delivery
Reliability guaranteed by a reputed software vendor
Get in touch with us at info@synapseindia.com
Tags: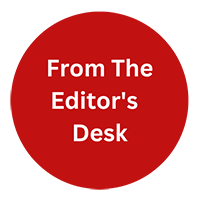 "From the Editor's Desk" is not just about the content. Our content writers will be sharing their thoughts on industry trends, new technologies, and emerging topics that are relevant to our readers. We believe that it's important to stay up-to-date with the latest news and trends, and We excited to share my thoughts and insights with you.