Hosted eCommerce Solution vs Open-Source Solution for eCommerce Website Development
01 Jul 2022
"Online stores help businesses to gain new customers. Cloud-based ecommerce solutions have gained immense popularity and their sleek performance help companies to grow."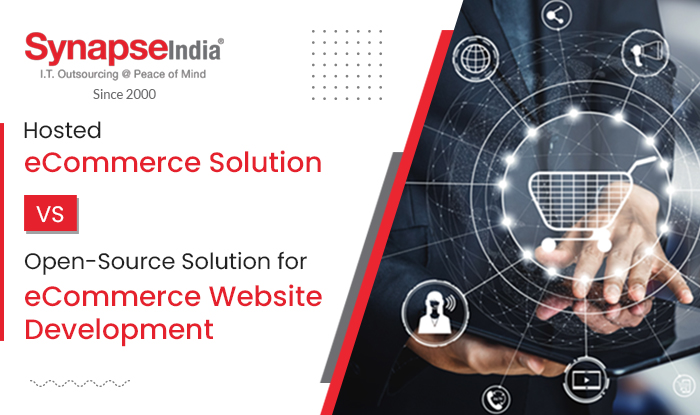 Any organization who wants to reach the global masses can easily do that through the internet. The internet offers multiple ways to the companies to expand their reach online, for instance, the internet offers custom-tailored experience to the customers, and improves operational efficiencies.
eCommerce platforms play a significant role in the growth of any online retailer, through these platforms retailers can manage their sales, operations, and marketing. Online merchants can choose the eCommerce platform as per their business needs.
Two types of eCommerce platform available to online merchants:
Open-source Hosting
Hosted eCommerce
Whether you are an established name or new in the market, having an online store has become the need of the hour. Choosing an eCommerce platform will inevitably increase your business profitability and stability. Therefore, in this article, we will discuss:
A brief introduction of Hosted eCommerce vs Open-source
Which platform is best for your business?
Difference between a Hosted eCommerce Solution & Open-source Solution
A brief introduction of Hosted eCommerce vs Open-source
What is a Hosted eCommerce Solution?
Hosted eCommerce platform offers all-in-one shopping cart solution, which enables users to develop an online store. It offers users a subscription-based model, every model comes with different pricing tiers which users can choose depending on their business requirement.
Hosted platforms are cloud-based eCommerce platforms since a third party hosts it in the cloud instead of installing on an individual computer. This means theyll resolve all the pain points derived from website maintenance.
It is easy to maintain, set up, and manage hosted platforms. Users dont require any hardcore technical knowledge to create an online store. Although hosted eCommerce solutions are hiding one disadvantage beneath its many advantages, which is, lack of flexibility and customizability because of the proprietary codebase. Hence, any online store customization relies majorly on third-party applications and plugins.
However, there is no denying the fact that cloud-based eCommerce solutions have gained immense popularity in recent times. Their sleek performance in managing business operations and excellent customer support has made them merchants first choice. Hosted platforms are the perfect choice for the organizations with minimal technical resources.
What is an Open-source eCommerce solution?
An open-source eCommerce solution makes original code freely available and also grants authority to the viewer to modify and contribute to the code. Customization possibilities are numerous in an open-source hosting.
Therefore, it is possible to have an online store of your imagination that aligns with your business goals and objectives. Having an open-source eCommerce platform means you have complete control over your store, and you can customize it the way you want, however, youll need resources that are coding professionals.
Setting up a bigcommerce open saas platform is restriction free, this means you can set up your eCommerce platform in any specific region. Moreover, you dont feel the need to stick to a single or centralized host, therefore, you always have the choice to change the hosting service whenever your store outgrows the current provider.
In the initial days of 21st century, self-hosted eCommerce solution was used to developers and organizations first choice because it is customizable and a powerful platform. Some of the examples of popular open-source software are: Magento, WooCommerce, Drupal, Joomla.
Which platform is best for your business?
It is completely your responsibility to figure out which platform serves best to your business needs. Both the platforms have certain pros and cons but which eCommerce solution can give you the best outcome relies totally on your insight.
Difference between an Hosted eCommerce Solution & Open-source Solution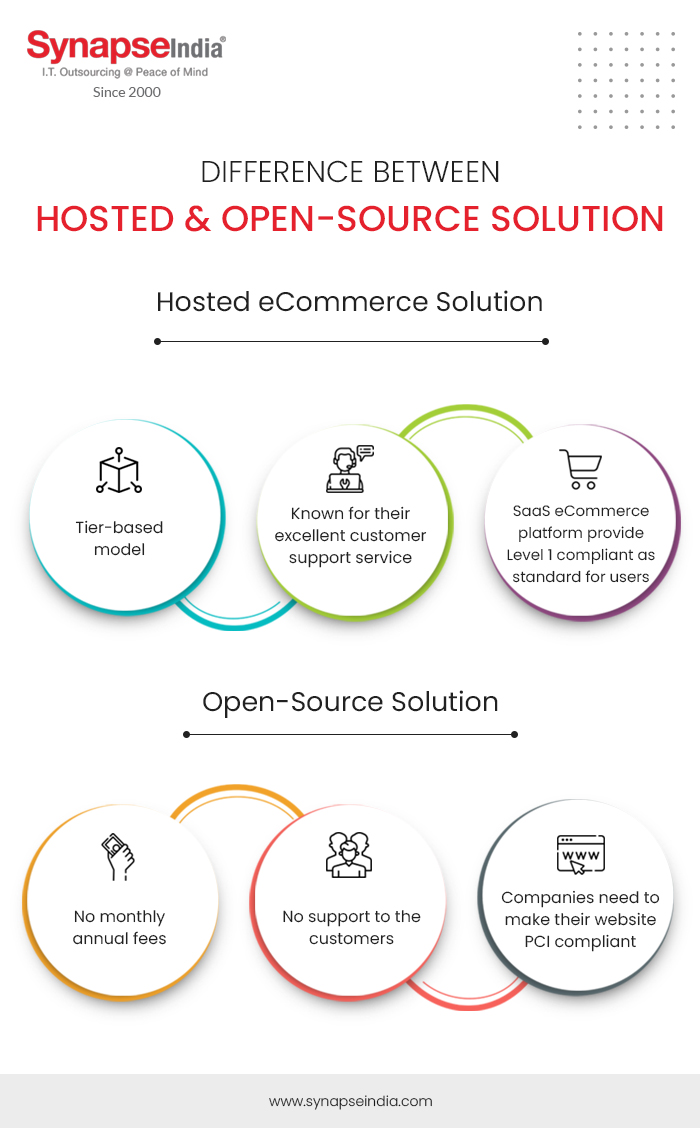 Total Cost of Ownership
Often, users download and install an open-source eCommerce application without any charge, further, companies can also upgrade their website without stressing over the monthly annual fees. These little steps keep your stores initial investment cost low. However, it is required to pay for a domain name, web hosting, or SSL certificate in order to start your online store. It is essential to pay licensing fees with some self-hosted software because this software offer substantially more features and guarantee higher security for your store.
Since cloud-based eCommerce solutions work on a tier-based model, with monthly fee varying from $30 to over $2,000, majority of SaaS companies give an enterprise version of their core software, for example, Shopify Plus and BigCommerce Enterprise.
Ongoing Maintenance & Support
Open-source platforms are affordable since they are free to download, and you can develop your website using your own resources. This will keep the cost at bay; however, it does indicate that the company provides no support to the customers who are availing the services and using the products. In case of any issue, customers often resort to online resources to manage the problem.
On the other hand, most SaaS based companies are known for their excellent customer support service. They have a dedicated support team which is available to users through phone, instant messaging, email, and more.
Another feature that makes cloud-based eCommerce platforms a popular choice is the major portion of website maintenance is outsourced.
Security-The Biggest Difference
Since so much personal data and payment information is made available online security has become the key concern for both the customers and retailers. Companies need to make their website PCI compliant to keep the users data safe. The purpose of the Payment Card Industry Data Security Standard (PCI DSS) is to ensure that companies have made a secured environment to process, store or transmit credit card information. PCI compliance has four different levels, Level 1 being the highest.
Often bigcommerce open SaaS companies prefer Level 1 PCI compliant as standard for users, meaning you dont have to invest extra time and money to make your site secure.
Meanwhile, it is the organizations responsibility to keep the hosted eCommerce platform secure. Creating a PCI-compliant website on systems like Magento or WooCommerce can be expensive, not to mention the ongoing security maintenance cost.
In a nutshell
As per the current estimation, there are more than 500 eCommerce platforms available in the market. Retailers can choose either open-source hosting or hosted eCommerce solution according to their business objectives and goal, keeping the budget in mind. Take into consideration that choosing the right platform for your online venture will improve your business operation and provide customers an overwhelming experience.
Tags: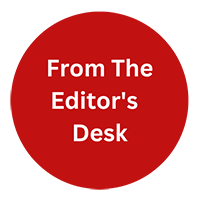 "From the Editor's Desk" is not just about the content. Our content writers will be sharing their thoughts on industry trends, new technologies, and emerging topics that are relevant to our readers. We believe that it's important to stay up-to-date with the latest news and trends, and We excited to share my thoughts and insights with you.