How Does Daily Delivery Applications Work & Reference to Our Experience in Building One?
05 Aug 2022
"Daily delivery applications are quickly becoming customers\' favorite. Consumers prefer these apps because it saves their time and serves consumers\' needs at their doorstep."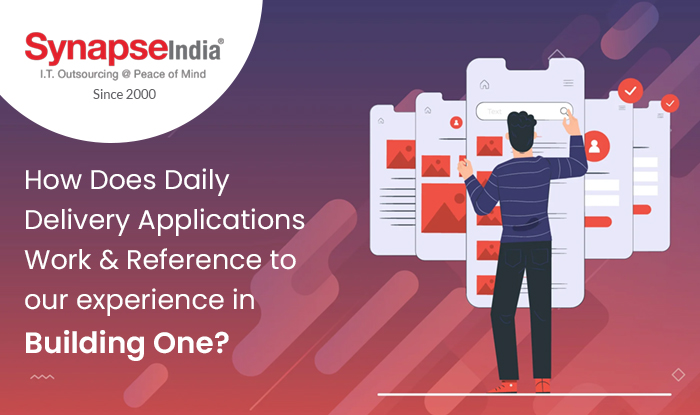 There is no denying the fact that the daily delivery business is growing immensely. Indeed, these delivery platforms are playing an important role in shaping the service centric market. Many keen entrepreneurs are investing their time and money to get the best out of both, the technology, and the food industry.
In addition, the Covid-19 crisis has made these apps indispensable. Lockdowns and the need to stay away from contagion has made these apps valuable and popular. But have you ever wondered how these daily delivery applications work?
Before digging further, lets first understand the few key features of a grocery delivery app.
Features of Grocery Delivery App
Once you have decided to invest in a grocery delivery app development process, make sure that you are aware of all the trending features. Below we have discussed some essential elements that contribute noticeably in the development of an outstanding app for your food business.
The first thing you need to stress upon is, who are going to be your end users. Its easy, you have:
The customer
The admin and
The courier or delivery person
Once you know your end users, analyze their tastes, eating pattern, preferences, and needs. And as per your observation you can consider following delivery app development for your platform.
The customer side of the app
The admin panel
The courier or delivery person app
App for the customers
The eating pattern of customers has changed drastically which has led to the frequent usage of food delivery apps, hence, make sure your app is intuitive and easy-to-use. The purpose of a customer app is to provide users a seamless and smooth experience. Thus, validate your app has the listed features:
On-Demand Application for Customers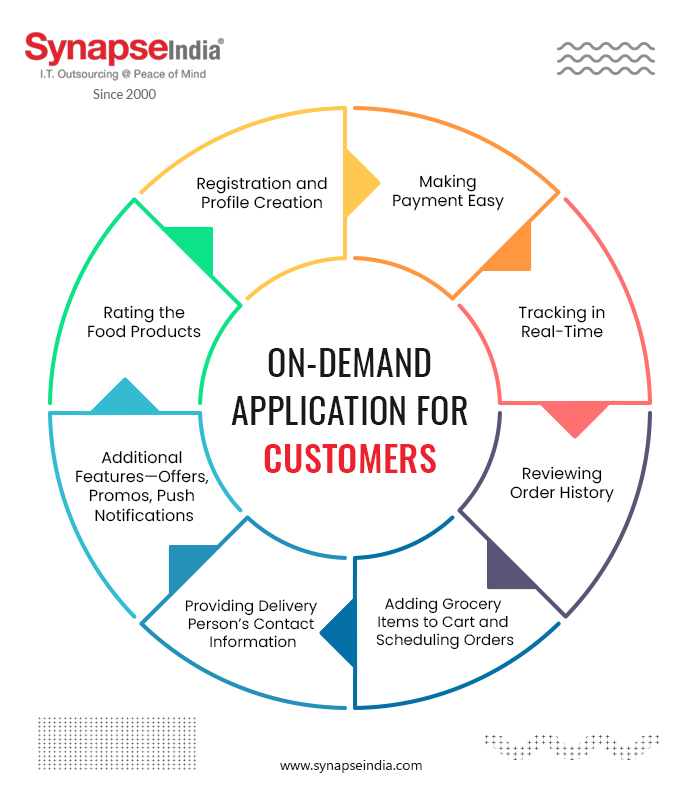 Registration and Profile Creation
Adding Grocery Items to Cart and Scheduling Orders
Making Payment Easy
Providing Delivery Persons Contact Information
Tracking in Real-Time
Reviewing Order History
Rating the Food Products
Additional FeaturesOffers, Promos, Push Notifications
App for the Admin
The admin is responsible for managing all orders, effective flow of services, and setting the prices. The features of the admin app are important for its smooth functioning. Here are some of the key features for the admin app.
Registration and Managing Profile
Assigning Orders
Dashboard
ManagingContent and Orders
App for the Delivery Person
Delivery person is an important user of your on-demand grocery delivery app. You must add the following features in your app if you are developing it for the delivery person.
Registering and Customizing Profiles
Handling Orders
Tracking GPS and Navigation
Status Update
Handling Payments via Wallet Feature
Delivery History
Note: To understand more about daily delivery applications, read our blog "Growth of on Demand Application Market Share Post Pandemic".
How Does an on-Demand Grocery Delivery App Works?
The purpose of the online grocery app is to connect buyers with the local grocery stores to shop.
A delivery service on demand platform has three types of users: buyers, shoppers, and admins. Each type of user needs a mobile app as per their service functionality.
Let's understand the mechanism of the grocery shopping app in detail.
Buyer
Buyers can access the app by logging into it; they need to create a profile and provide the delivery details. When you have created the account, you can add groceries from the product catalog and add it to the shopping cart. Select the delivery window and pay for your order through a credit or debit card.
Personal Shopper
The shoppers app lets you see the deliveries ordered along with the lists of products to buy. Then you can collect products from the buyers list and pay the cashier using the buyers money. If any product in your list is out of stock, there is an option to contact the buyer through the phone or a messaging app to recommend a similar product or return money to the buyer. After you've bought all the groceries from the list, you change the order status from "Picking" to "Delivery" and deliver on-demand groceries to the buyer's address.
Admin
It is easy to manage both the users (shoppers and buyers) from the admin panel and apart from this you can manage new orders, product categories, and processing orders. Money refund to the buyers can also be performed through the admin panel.
Business Models for a Grocery Delivery Service App
Aggregator Model
If you dont have your own warehouse with groceries, then the aggregator business model is specifically for you. You will need to fill the gap between grocery store and buyers. Apart from collecting orders, you are also responsible for delivering orders at the users doorstep.
Store-Pick Model
This model eliminates the need for users to stand in long queues for their orders because your shoppers will buy everything from their list. The primary difference between the store-pick and aggregator model is that the former one does not offer any delivery service.
Warehouse Model
On account of having your own warehouse or supermarket, you need to set up an internet-based presence, this is your plan of action. With this model, your group of customers will pack orders from your stock and deliver them.
Conclusion
For grocery delivery business owners, there are no instant answers for progress. There are no mysteries remaining in front of the opposition. The most effective way is to grasp your customers, appreciate their distinctive necessities, and create a helpful application.
Build delivery app that is a fury, and clients can profit from your exceptional application. If you are wanting to put resources into on-demand mobile application development, this is an ideal time. You can transform your thought into a beneficial business. In fact, the Urban Company business model is the perfect example of on-demand application.
The daily delivery application business has a strong growth curve. The time is perfect to get everything rolling on your journey to develop a food delivery application and leave an imprint in the mobile application world.
SynapseIndia holds an expertise in developing daily delivery applications. Our role in the development process of Grofers speakers for us.
Tags: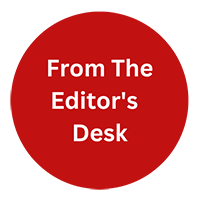 "From the Editor's Desk" is not just about the content. Our content writers will be sharing their thoughts on industry trends, new technologies, and emerging topics that are relevant to our readers. We believe that it's important to stay up-to-date with the latest news and trends, and We excited to share my thoughts and insights with you.