"Software development can enhance the productivity of any organization keeping the manual interruption to the minimal. Be it agile or the older version of iterative software development, traditional development of softwares has seen a change in their approach for betterment."
Since the inception of software development, various models and prototypes has been used to create an user-friendly and robust software platform. Parameters like quality, return on investment, time & value of product makes it easier for any business owner to identify which platform would be ideal for his/her business.

This infographic will reflect the real value of each paradigms used for software development:
Various stake holders do consider the iterative method of software development as optimal way to their requirement. However, agile methodologies for software development is increasing its dominance over a larger part of developers world.

No matter how process is implemented in the organization, the usage of softwares have always played a crucial role since the technology evolution has grown to the outer world.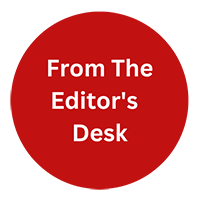 "From the Editor's Desk" is not just about the content. Our content writers will be sharing their thoughts on industry trends, new technologies, and emerging topics that are relevant to our readers. We believe that it's important to stay up-to-date with the latest news and trends, and We excited to share my thoughts and insights with you.