Important Facts About India's Upcoming Personal Data Protection Bill
06 Feb 2020
"The Bill lays down laws that can thwart the misuse of personal data of an individual in India and makes data processing, protection storage and the management of data; mandatory"
The personal Data Protection Bill had been introduced in the Lok Sabha by the Minister of Electronics & Information Technology, Mr. Ravi Shankar Prasad on December 11th, 2019. The Bill aims at providing protection of personal data to individuals and establishing a Data Protection Authority to do the same. The bill also has clearly defined Data into the following: Critical, Sensitive & General.
Definition of Sensitive data By the Bill
The bill defines Sensitive Data as any such personal data which may either relate or reveal or comprise even one of the following:
Financial data
Official identifier
Health
Sex life
Genetic Information
Sexual orientation
Transgender status
Caste /tribe
Intersex status
Religious or political belief or religious affiliation
Any other data categories deemed 'sensitive' by the authority and related informational data
Benefits of PDP Bill
The Bill seeks to benefit the citizens of India in different ways.
Firstly, the bill provides high priority in terms of an individual's rights to his/her data to be protected. According to this Bill, the collection of an individual's data is forbidden to be collected.
Secondly, the Bill states that the companies would have to be clear and to-the-point on what data has been collected or the purpose of the collected data, how the data is to be used and for how long; all of it needs to be disclosed. The bill goes on to permit the customers from moving data from provider to provider and permits the data users to know the number of companies with which the data have been shared.
Private companies need to limit their data collection, data processing, and their data storage, with regards, to their customers' data. Moreover, the Bill compels these business entities to report to the regulators, in cases of any security issues or breaches.
Finally, to make its decision to secure the personal data of individuals, the Bill imposes a penalty of INR 15 Crores (the US $ 2.1 M approx..) or 4% of the turnover, in case of data sharing by companies without customer consent. The Bill also proposes individuals who represent such companies that share customer data illegitimately can incur a punishment of imprisonment for a particular period.
Current Status of The Bill
As of December 11, 2019, and until the present, the Bill remains with the standing committee and is being analyzed by a Joint Parliamentary Committee (JPC) and is being consulted with various groups.
Tags: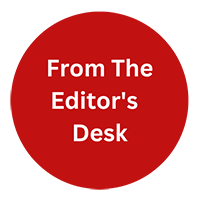 "From the Editor's Desk" is not just about the content. Our content writers will be sharing their thoughts on industry trends, new technologies, and emerging topics that are relevant to our readers. We believe that it's important to stay up-to-date with the latest news and trends, and We excited to share my thoughts and insights with you.