"Logo designing company, SynapseIndia has been designing state-of-the-art logos for many clients from UK, USA and Australia."
To be called as a creative logo designing company, distinguished designing services are provided by SynapseIndia.
Want our designers to modify your existing design? Contact our team by dropping your query on our website today.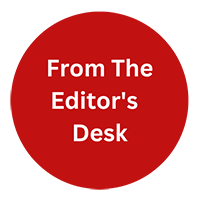 "From the Editor's Desk" is not just about the content. Our content writers will be sharing their thoughts on industry trends, new technologies, and emerging topics that are relevant to our readers. We believe that it's important to stay up-to-date with the latest news and trends, and We excited to share my thoughts and insights with you.