Top 4 Reasons Why You Need a Mobile App For Your Successful Business
31 Aug 2016
"Ways of doing business are changing constantly. Mobile apps have a significant role in such sort of transformations in the growing business world. Make your own business app ,and touch the new sky of success with professional windows app development company."
Business methods have been changed drastically. Also, it has massively transformed the way of modern business and its promotion strategy. Gone are days when customers used to look for any services or products here and there. Now, we are living in a digital world, where business owners are constantly trying to reduce the gap between them and their prospective customers.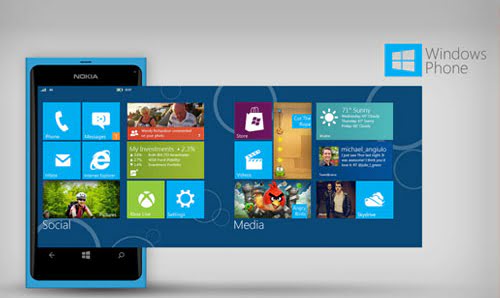 Why you need a mobile app for your business success:
1. Get Common Place: Organizations are now ready to spend millions of dollars to connect closely with their prospective customers'. Not everyone in this universe is at the same level. But, with the constant innovation in the technology, mobile communication have empowered us with additional benefits, where multiple people can meet together with the power of data Internet.
Be it an online shopping or online banking services, requesting services or product promotion, all these are away by simply a few clicks of our fingertips. Rather than having a brick and mortar store, now the whole catalogue of your product or services can be accessed on a mobile screen. A decade earlier, there was no chance that one could work with their potential clients at the comfort of their home, but now it is possible only through a mobile app.
2. Extreme facilitates to show your potential buyers what you have!
People nowadays are exceptionally addictive to feeds. They are curious to know what is going on around them. A huge mass of the people understands the potential of smart devices. With your dedicated business app, you can inform your prospective customers about your business products and services as per your convenience. With push notifications, an application can send instant information to their potential customers at any point of time.
3. Customize your Image: Promoting your brand is truly easy with the help of a business driven mobile app. You can impose business logo, animations, eye-catching colours and meaningful tag lines at any page and at any time. These are helpful to let your customers' remember you for a long time.
Whether you have a small, mid or a large-scale enterprise, you must need to brand your business effectively. Customize your app in a way that a customer goes through the core of your services and gets an interesting and incredible experience of business.
4. Improved business: It is good to create a channel straightforwardly to your customers. Windows App Development company in India has a significant role to make your business user-friendly and business-driven. App development company in India offers four pillars on which an app can stand out your business effectively. These are general info of your business, ease to connect option, search and user account. With the help of this general information, you can give an overview your brand effectively.
So, these are some crucial factors why you should have a perfect mobile application that offers your business benefits, regardless of how large or small your set up is.
Tags: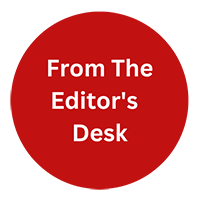 "From the Editor's Desk" is not just about the content. Our content writers will be sharing their thoughts on industry trends, new technologies, and emerging topics that are relevant to our readers. We believe that it's important to stay up-to-date with the latest news and trends, and We excited to share my thoughts and insights with you.