Web designing services from SynapseIndia - Node.js for multi-platform websites
05 Jan 2019
"Web designing services offered by SynapseIndia empower online presence of clients with solutions like Node.js."
Web designing services offered by SynapseIndia empower online presence of clients with solutions like Node.js. Custom website design services offered by us incorporate a distinctive UI and an impressive UX that could be vital tools for turning your website into an effective communication platform. We also serve clients requiring content management platforms.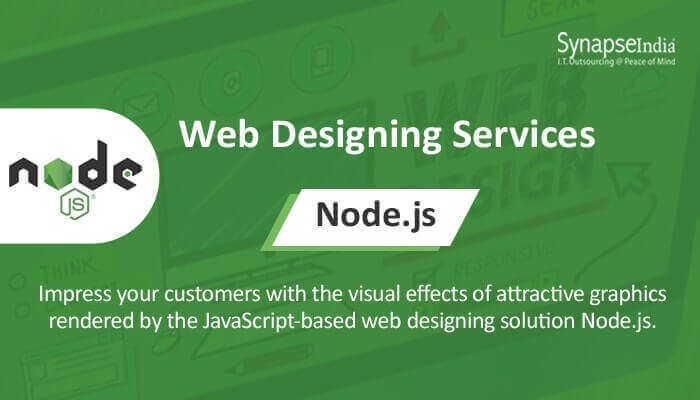 Moreover, our digital marketing experts assist clients in launching their marketing campaigns by providing solutions and services for making an internet marketing strategy more productive.
Designers of SynapseIndia have helped a large number of clients convince and convert their customers by improving their online brand image. Visually captivating graphic designs make your business stand out in the crowded digital space.
Our custom web design and development strategies, empowered of years of experience, help businesses streamline their processes and start a dialogue with their audience.
The development infrastructure of SynapseIndia features an array of very latest software development tools and technologies. Deployment of technologies like NodeJS, for example, enables developers to build faster server tools and network applications.
Moreover, the JavaScript runtime is used to build a wide range of products, including web apps, mobile applications, and e-commerce solutions. Node JS also provides an excellent tool for crafting multi-platform web apps with an impressive performance. The platform enables the designers to create strong, scalable websites.
Tags: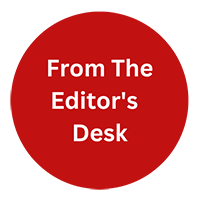 "From the Editor's Desk" is not just about the content. Our content writers will be sharing their thoughts on industry trends, new technologies, and emerging topics that are relevant to our readers. We believe that it's important to stay up-to-date with the latest news and trends, and We excited to share my thoughts and insights with you.