Website design services for outstanding template design - Choose SynapseIndia
14 Dec 2018
"SynapseIndia has an impressive range of website design services spread across a wide spectrum of design elements ranging from template design to graphics"
SynapseIndia has an impressive range of website design services spread across a wide spectrum of design elements ranging from template design to graphics. The design team in the company is well equipped with all kinds of latest tools to craft stunning web designs.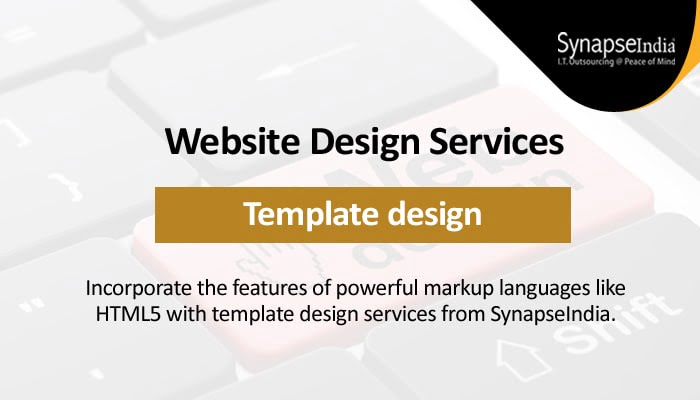 With the increasing role of search engine algorithms in determining the ranking and visibility of websites, web design has become more important than ever. In fact, web design, combined with other elements like the quality of content, now play the most critical role in deciding the fate of businesses in terms of SEO.
SynapseIndia can help businesses address such needs and demands relating to web design and online visibility. The company renders a well thought out information architecture with structured and attractive content to create a reputable online profile of your business.
Developers at SynapseIndia are well-aware of the need of designing mobile-friendly website interfaces. They ensure that every design created by them run smoothly across all platforms. The web design services also embrace template design & theme design, logo & corporate identity design, and graphic design.
Articulate web designers at SynapseIndia create appealing template designs for business websites, email, and other digital platforms. While creating the template design, the professionals always consider crucial elements like responsive design and user experience.
Tags:
Author

: Nilesh
Nilesh is an industry-expert technical content writer carrying a wide experience of writing blog posts and marketing content. He writes as per his great technical/IT knowledge acquired through the years to provide informative content. Also, the author has a real expertise in writing detailed and specific content for technologies.