7 Essential Mobile App Development Team Skills You Must Have
16 Feb 2023
"Gone are the days when mobile application was considered as a thing, now, it has become a necessity. Organizations of every size are busy in delivering their customers mobile applications for their every need. "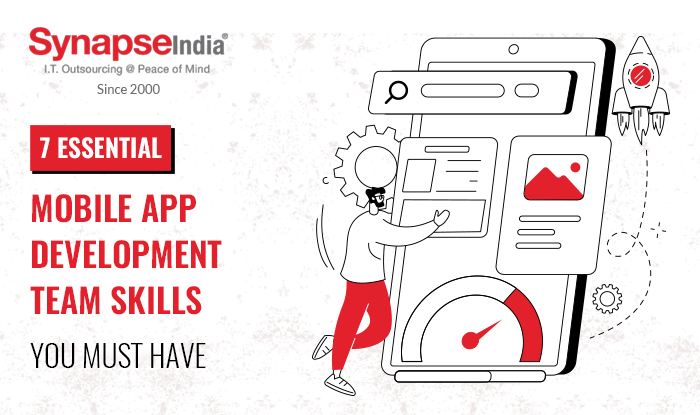 Companies have understood the need for mobile applications, and they are leaving no stone unturned to get the best out of the mobile app development|. However, when you choose to hire or outsource your mobile app development team, make sure they possess skills that are significant for the successful implementation of the application.
Due to the increasing need for mobile applications, the need for mobile app developers is on a constant high and the technological dominance in the mobile application world has observed a golden rush of innovation. It is critical for the team you are hiring to understand your vision and hold the knowledge and expertise that you are looking for.
Skills Mobile App Development Team Must Have
Product Management
The product manager is the liaison between the team and the client. A manager is like a bridge who communicates one needs to the other and digs deeply into business's needs behind the app. The manager makes sure that the development team understands the company's motto and develops the product as per the requirement.
Agile Methodologies and Scrum Management
If you want your mobile application to be the talk of the town then it is important for your team to adopt agile development methodologies. Tech trends change quickly in the mobile industry but agile methodology is one such strategy that fits aptly in the fast-paced mobile world. Agile methodologies consist of a series of rapid design, build and release events.
To manage mobile app development projects effectively, use scrum management. Scrum management techniques are perfect for highly cross-functional mobile development teams. Scrum creates a great bond between developers and clients.
UI Design
The theme color of the app, graphical representation of the images on the application, confluence of audios and videos, every creative and tech detail matter in the UI design of the application. The UI of the application has to be highly interactive so that users can get hooked to the app.
What is required to make a clean, innovative UI?
Visually Impeccable
There is no correct definition of visually impeccable design but the designer should be capable enough to strike a balance between everything. Every page of your app should speak for itself and keep users engaged for a longer duration of time.
Clarity In Action
Before starting the development process of the mobile application, it is important for the developer to have a clear understanding of the outcome. The mobile app development team must know what is required from them and what is the purpose of the application. The app content such as text, images, animations, etc. should be attractive and informative.
Get your feedback via Prototyping
This is a valuable feature-to-learn for B2B business owners when you are developing an app for your clients. This feature allows you to experiment with your ideas and toggle through them when required. Prototyping provides you constructive and considerable feedback from the clients and with the help of dynamic prototyping you can take corrective actions whenever required.
UX Design
Customers prefer an app that they can easily understand and handle. The purpose of UX design is to make the mobile application simple, cohesive and easy for the users to navigate through. UX design is of significant importance in delivering customer satisfaction.
Easy navigation and user flows
An excellent informative application structure is one of the primary benefits of UI design. This is also known as Information Architecture. The purpose of using structural narrative is to simplify the navigation process so that users can browse the application without any doubts and confusion.
Understanding consumer personas
If you want to attract customers and touch them emotionally with your product then it is critical to understand their taste and preferences. Always remember the buyer persona at the time of developing your mobile application. An effective UX design is created considering the consumers' behavior pattern and needs so that users' feel connected to the app while navigating through it.
Evaluation through Wireframing
Wireframing is like the self-analysis of the application before its launch. The wireframing gives developers an opportunity to run and analyze the application and upgrade the weaker section of the application.
Writing
Have you ever opened an app that looked great, but the wording made you cringe? If the text on your app sounds like it was written by an ESL student, you need to pay more attention to the writing. And even if it doesn't, you want your words to support your message – and sometimes persuade users to take action. Your typical C# developer is going to sound more like that ESL student than a trained copywriter.
Don't build the perfect mobile app and send the wrong message with bad writing. Make sure your app development includes professional-quality writing, too.
Awareness in Cybersecurity
Innovation comes with its setbacks. There are people out there in this world who are just waiting to feed on your confidential data and intellectual property. Hence, it is extremely important for an app developer to be aware of the cybersecurity world. A developer should know every possible safety measure to avoid data breach.
QA & Performance Testing
Delivering an app to the client that fails to comply as per his needs is useless. Mobile app development team should hone the skill of quality analysis and testing. Before delivering the app analyze it thoroughly and adopt strict QA testing methodologies whenever required. Being "agile" can lull some companies into focusing on speed rather than quality. But QA testing is something you don't want to ignore because at the end success of the application depends on its sleek and error-free performance.
Additional Skills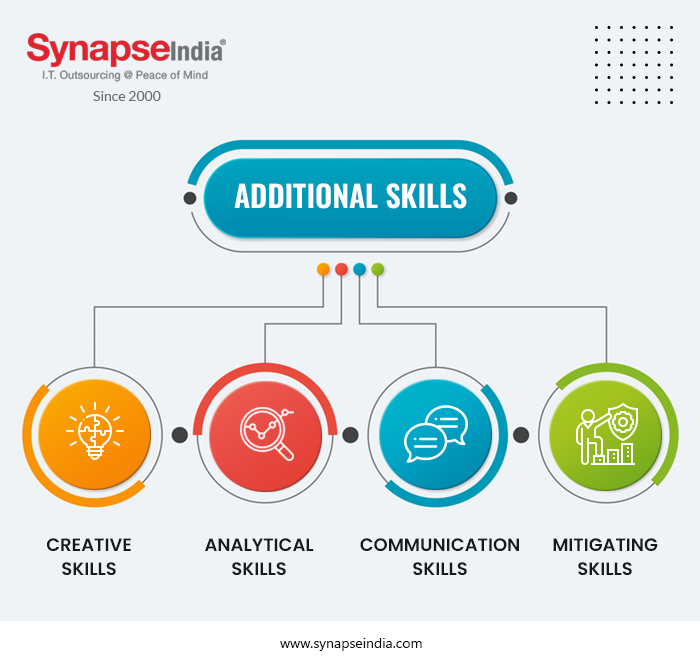 Creative Skills
Analytical Skills
Communication Skills
Mitigating Skills
Conclusion
No matter what the size of your mobile app development team, make sure they are versatile and hold expertise in multiple skills. And if you are planning to outsource your mobile application development needs then we are proud of our highly skilled and versatile team. To know more about our mobile application development services, contact us today!
Tags: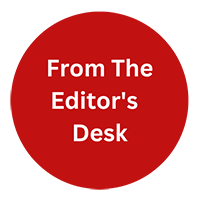 "From the Editor's Desk" is not just about the content. Our content writers will be sharing their thoughts on industry trends, new technologies, and emerging topics that are relevant to our readers. We believe that it's important to stay up-to-date with the latest news and trends, and We excited to share my thoughts and insights with you.