Expertise of SynapseIndia in Healthcare Industry IT Solutions
27 Aug 2019
"This blog talks about the expertise of SynapseIndia in medical & healthcare IT solutions. We specialize in healthcare websites, software and mobile apps."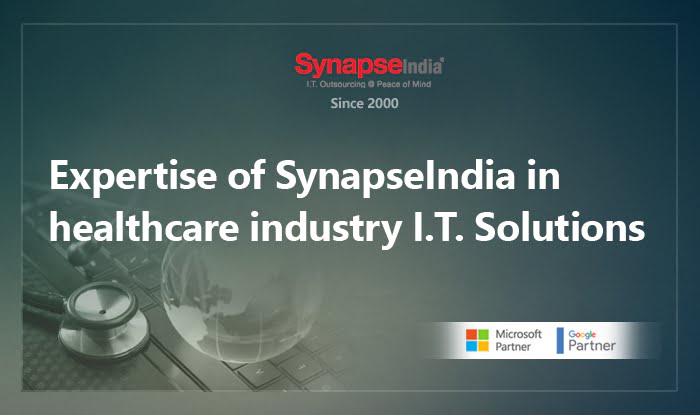 The healthcare industry has significantly evolved due to the recent technological advancements. Now, various healthcare organizations, medical professionals and hospitals are able to deliver better care to patients and manage medical processes effectively. SynapseIndia has played an important role in the growth of the medical and healthcare industry.
Dedicated Development Center for Healthcare IT solutions
Healthcare is a field that requires consistent innovation. Since 2000, SynapseIndia has been developing innovative software solutions. We have a dedicated development center that focuses on the specific IT requirements of diagnostic labs, doctors, gym, medical organizations, etc.
We are working on future-ready technologies to bring a revolutionary change in the healthcare landscape. We strive to bridge the gap between the healthcare providers and patients by adding greater efficiency and automation to hospitals.
Experts with a vast experience of the Healthcare Industry
SynapseIndia has a team of experts who have been exclusively developing healthcare software, websites, and mobile applications for a long time. They are experienced and certified developers with in-depth knowledge of the latest healthcare trends and technologies.
The medical & healthcare IT projects require a high level of commitment and we are blessed with developers who show great dedication in each and every project. They work in a motivated environment under the supervision of tech leaders and managers.
We understand the fact that time is crucial for medical & healthcare organizations and therefore we deliver IT solutions on time without missing even a single deadline.
Standardized Development Process
Over the years, SynapseIndia has delivered high-quality healthcare IT services due to a standardized development process which is strictly followed by the whole team. We are committed to help medical clients in their mission to save lives and improve quality of care with software developed using the finest development methodologies.
Software development within the health domain is different from other domains. Health regulatory bodies require software development companies to adhere with a comprehensive list of guidelines so that no risk is introduced in the medical processes.
SynapseIndia complies to all guidelines and makes sure that the developed or maintained software delivers the best results with 100% accuracy.
Strict Healthcare Software Testing
All the healthcare websites, software and mobile apps developed by SynapseIndia are passed through various QA and testing activities before the final delivery to clients. We add unbreakable security features so that a hospital website or application doesn't go down even for a minute.
Testing during development and testing before delivery are our mandatory practices. We carry out unit testing and peer testing at regular intervals so that a bug-free product is developed with the best quality. Our QA specialists thoroughly perform functional and performance testing before the final delivery of the project.
Healthcare IT services that cover the needs of all
SynapseIndia is distinguished by its ability to provide a complete range of medical and healthcare IT solutions at budget-friendly costs. We have helped thousands of healthcare organizations across the globe to deliver the best healthcare services to its patients while maximizing profits.
Healthcare website design & development - patient portals, online health stores, online scheduling systems, electronic health record (EHR), etc.
Healthcare software development - hospital accounting software, medical imaging software, hospital management software, medical billing software, etc.
Healthcare mobile app development – e-prescription mobile apps, fitness apps, pharmacy mobile apps, m-health apps, book an appointment mobile apps, etc.
For us, medical & healthcare IT solutions is not simply a business, but it is a way to become a part of relentless efforts that make the world healthier. Do you have any requirement? Get in touch with SynapseIndia, IT Outsourcing @ Peace of Mind.
Tags: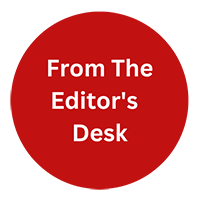 "From the Editor's Desk" is not just about the content. Our content writers will be sharing their thoughts on industry trends, new technologies, and emerging topics that are relevant to our readers. We believe that it's important to stay up-to-date with the latest news and trends, and We excited to share my thoughts and insights with you.