Features of Apple's iBeacon : How it Offers a Great Shopping Experience
26 Dec 2014
"An innovative micro-location technology, iBeacon has fast made a sound impact on the supermarkets. iBeacon utilizes a low-energy Bluetooth signal for facilitating improved in-store experiences for customers making purchase at retail stores. iBeacon has also made products price comparisons, checkout process, gathering product related information very much easier for buyers. All these advantages have contributed to making iBeacon technology widely popular for application in retail markets."
Smartphone users are increasing with every passing day and so are the mobile apps in direct proportion to it. People find their mobile phones suitable for almost everything nowadays; the most influencing use being mobile shopping. Buyers have the leverage to make use of these apps and find the best deal available. However, as far as revolutionizing the in-store shopping experience is concerned, iBeacon definitely grabs the limelight.
What's Apple's iBeacon All About ?
Apple's iBeacon has come into the scene as an intriguing technology that employs a low-energy Bluetooth signal for enabling mobile app experiences with greater degrees of accuracy. Its a highly innovative micro-location technology that has actually revolutionized the retail store experience for buyers. Retailers who opt for iBeacon need to place transmitters throughout their stores. As soon as the buyers who have the app enter the retail store, they are detected and are further reminded of different items or even directed to a special offer.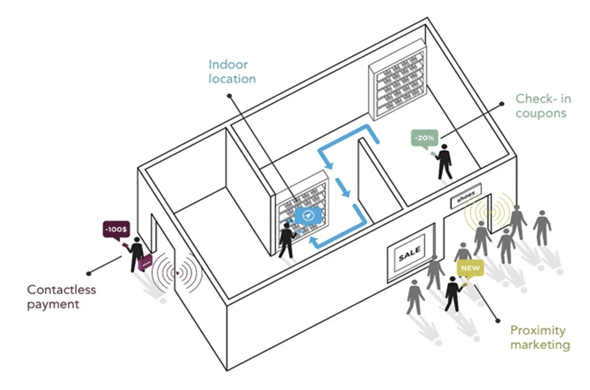 Launched in January 2014, iBeacon mobile shopping became live in the U.S supermarkets in quick time. Recognizing the influencing sheer potential of iBeacon, a number of third party developers have started building products using this platform. Quite noteworthy indeed, iBeacon implementation on Android has exhibited promising results that most developers are willing to leverage in the current time. As a result of this outspread, iBeacon can be expected to be launched on a wider scale in different retail markets in the coming future.
A Great Shopping Experience Assured With iBeacon
Very rightly indeed, iBeacon has paved the path for smooth, refined & much better shopping experience for buyers. With this micro-location technology, retailers can add easily-visible shelf tags throughout their stores; the tags allowing buyers to tap the required product information without any trouble. Besides it, buyers can also make products price comparisons and easily access promotions using their mobile devices.
It has also made the checkout process more speedier. A large number of retail outlets are swiftly adopting iBeacon owing to all these advantages it offers. Most importantly, their is no restriction on the in-store connectivity as everything happens over a proprietary network. It thus eliminates the need of a wireless signal or Wi-Fi too. Its this sheer usefulness of iBeacon technology that is driving mobile usage successfully & efficiently and making shopping experience a great one for buyers.
Tags: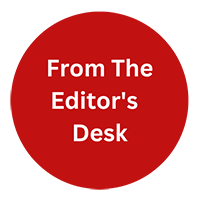 "From the Editor's Desk" is not just about the content. Our content writers will be sharing their thoughts on industry trends, new technologies, and emerging topics that are relevant to our readers. We believe that it's important to stay up-to-date with the latest news and trends, and We excited to share my thoughts and insights with you.