How Mobile App is Empowering the 'Medical & Healthcare' Industry
28 Feb 2020
"This blog reflects the current improvement in the healthcare industry with the rise of mobile app technology."
The medical & healthcare industry is evolving at a rapid pace. Thanks to the advancement in technology, the industry is offering better medical support to patients, digital consultant advantage to doctors, and eCommerce support to pharmacy owners.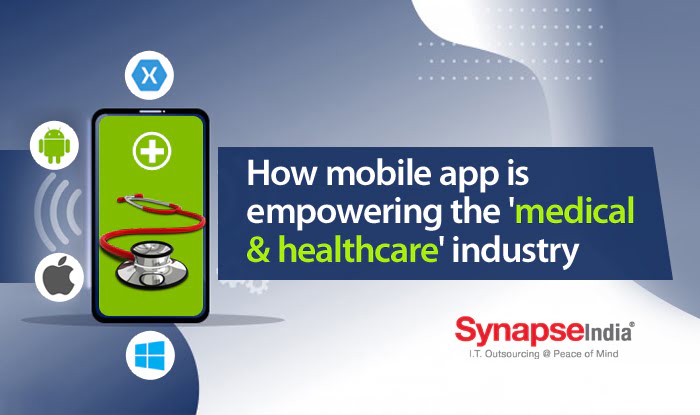 Healthcare mobile apps are trending these days improving the service of virtually assisting patients, taking medicine orders anywhere, and reading medical reports while on the go.
Specifically, doctors, medical practitioners, and medicine shops can make the most out of mobile application development. They can reap the benefits of online consultation, book an appointment, and diagnose the patient's medical history swiftly.
Even mobile app development company like SynapseIndia is improving the service of medical experts by offering iOS and Android mobile app support. The company also deliver the source code to get complete control of the app.
To have a clear understanding of how mobile app is improving the medical industry, check out the following few points:
Mobile Apps Helping Healthcare Faculty
* Online Appointment Facility
The service of healthcare mobile app has given a great push to medical experts offering the facility of online appointment & virtual. There is now less requirement to attend patients standing in long queues inside the hospital. Make this approach goes flexible by fixing a dedicated time and day for every single patient.
* Improved Patient Engagment and Diagnosis
Doctors and physicians using healthcare apps have witnessed improved patient's conditions to a great extent. Easy accessibility of the patient's prescription and diagnosis details on a smartphone has given a flexible approach. This helps medical practitioners to study the report at any point in time and provide proper feedback to ensure the patient's health.
* 24x7 Service
Healthcare mobile apps appear handy for both the doctors and patients to indulge in round the clock discussion. Medical experts can provide valuable health advice to patients related to medicine, precautionary measures, and recommended treatment information.
Role of healthcare mobile apps for Pharmacist
Medicine apps have revolutionized the overall concept of selling medicines to patients. Now, pharmacy shops can ideally avail the mobile retail concept to receive medicine orders online and meet the demand in a hassle-free manner.
* Increase Medicine Sales via Mobile App
A boon for pharmacists to fulfill medicine orders of the patients right on the app. Traditional shopkeepers can transform their business online via means of mobile app development support of SynapseIndia. Create an Android or iOS app for starting an online model for selling medicines far and wide.
* Medicine Access to Even Remote Areas
Meet the demand of prescribed medicines to patients by delivering the same to even remote regions. Serve the patients by even suggesting experienced medical support with one of the models of the medicine mobile app.

Continue the run of healthcare apps improving life and nurturing the business model for medical experts and service providers.
For getting additional information, reach SynapseIndia at info@synapseindia.com
Tags: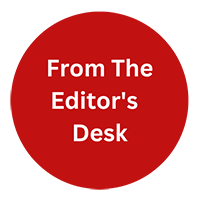 "From the Editor's Desk" is not just about the content. Our content writers will be sharing their thoughts on industry trends, new technologies, and emerging topics that are relevant to our readers. We believe that it's important to stay up-to-date with the latest news and trends, and We excited to share my thoughts and insights with you.