IT consulting to start online furniture & furnishing stores
11 Jun 2020
"This blog is about profitable IT consulting services to start online furniture & furnishing stores."
Are you into the business of furniture & furnishing stores?
If yes, then you might be facing a lot of trouble selling a piece of furniture from physical stores at present times. The state of maintaining social distancing and much demand for online shopping has given huge blow to traditional retail business.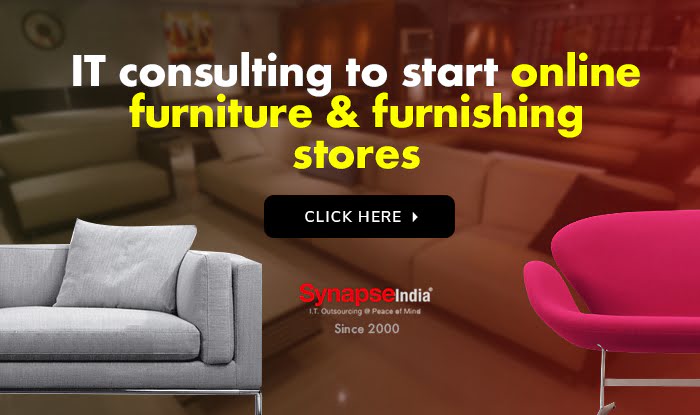 No need to worry. The solutions lie with IT consulting service of SynapseIndia that provides you ideal way to come out of the dilemma.
The current status of furniture & furnishing stores
Due to the situation of global pandemic prevailing in different parts of the world, retail business is badly hit everywhere.
Especially those dealing in selling a whole range of furniture and furnishings from a large-scale stores.
The real problem lies with stoppage of physical movement outside and constant shutting down of stores.
You need to do something immediately to stop the financial loss and let business be flourish again.
Get IT consulting service to restore retail furniture business
SynapseIndia is one of the leading IT consulting firm helping diverse businesses to come out of all problems and start making profit.
Those having furniture stores can consultant and get to know about quick procedure of transforming offline business online.
Customized services including website development, mobile app development, and software development of SynapseIndia are helping hands. Simply transform your business venture in much-demanding eCommerce website to widen the sphere of customers and increase product sales.
Since 2000, SynapseIndia is assisting retail brands to get worldwide recognition through technical solutions. Especially, today when online shopping trend is reaching the sky and majority of customers prefer everything should be available online.
Simply acquire IT consulting solutions to start an eCommerce furniture website to digitize your mode of selling numerous products.
Not to forget the fact that, SynapseIndia 's significant website solutions have grown profit of furniture retailers up to 58.7%. Thus, you have an opportunity to stay ahead of the competition utilizing the best tech solutions at competitive price.
Start online furniture & furnishing stores to avail different benefits
It is an admitted fact that customers are heading towards online shopping more and more. Availability of several technical solutions and services offered by top IT companies like SynapseIndia are favorable for all.
Therefore, start a new retail journey of selling furnishings from an eCommerce store to avail following few advantages:
Run your retail business online 24/7 during any circumstances
No need to shut down the eCommerce at any point of time
Operate the business of online furniture & furnishing stores at a low cost
No need to pay heavy price for physical store maintenance
Reach more and more customers globally
Personalize product offerings after understanding customer behavior
Increase business profit by selling products online
Enhance overall brand value
Simply rely on experienced IT consulting partners like SynapseIndia that has already given profit-driven support to more than 10,000 organizations.
Start operations of retail furniture business online to reach desired goals and grow the company to a maximum extent.
Contact us for any query at info@synapseIndia.com
Visit at: https://www.synapseindia.com/it-consulting-services.html
Tags: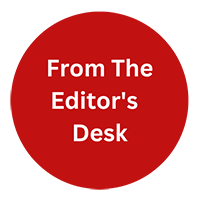 "From the Editor's Desk" is not just about the content. Our content writers will be sharing their thoughts on industry trends, new technologies, and emerging topics that are relevant to our readers. We believe that it's important to stay up-to-date with the latest news and trends, and We excited to share my thoughts and insights with you.