Quality Development Process Ensures Repeated Business to SynapseIndia
20 Feb 2020
"This post is regarding the structural development process of SynapseIndia that brings quality to every single project. "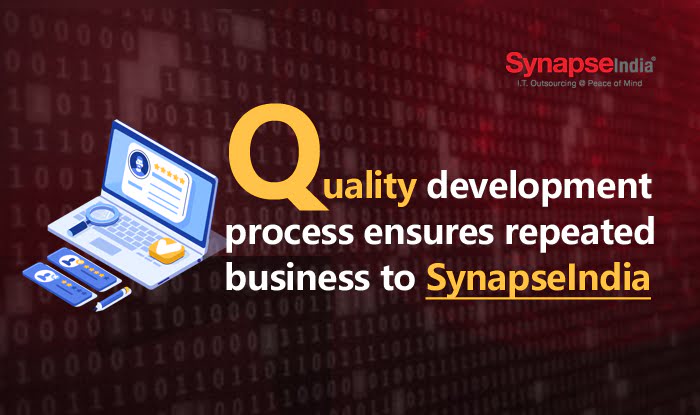 SynapseIndia, the prominent brand in the IT Outsourcing service industry is globally accepted for executing end-to-end delivery of client's projects.
Since year 2000, the organization leads to phenomenal success in pushing the online business of clients and provide technical support to all.
Maintaining International quality standards of work at every single stage and performing the structured software development process are usual practices of SynapseIndia. These are the reasons, clients provide repeated business to the company based on the quality efforts put in by a team of technically sound developers.
Step by Step Process of Software, website, and mobile applications development
SynapseIndia offers unbeatable technical support to small, medium, and large business corporations to meet their professional requirements. We follow a dedicated development procedure to ensure quality at work.
To better understand the quality standards of the company, check out the following few points:
1. In-depth Analysis
Understanding the client's requirement is the initial step. Developer's team of SyanpseIndia, takes into consideration every single point of the client with regards to project concerns, core issues, timeline, scope, and quality. Based on the thorough analysis report, we assign individual stakeholders to best meet the client's project demand and move on to the next step of creating a design draft.
2. Framework of Design
This stage is particularly meant to create a design or sketch the idea as to how the project would look like. It is a kind of rough design stage where advanced technical tools are used to implement a sketched roadmap of the work before actually proceeding towards the final development process.
3. Actual Development
Once the rough design idea is finalized, the team head towards the actual development stage. This is where years of experience of expert professionals working with SynapseIndia utilize their technical knowledge. In this step, the team works on the coding part of the project keeping the stipulated timeline and project compliance in mind.
4. Testing Stages
The success of any software development project relies on many stages of testing. This is what we do here to test the work during the developing stage and before the final delivery. The prior objective is to make your work completely bug and error free along with maintaining 100% quality. This gives you smooth business operations ahead.
5. Client Advocacy
To make sure the quality of the work is not compromised at any of the development stages, we have a client advocacy support. A dedicated client advocate is alloted for every single project to monitor the progress and brings transparent communication with the client and project stakeholders. This offers a quick way to remove all the issues and make delivery much faster before the specified time limit.
6. Fulfillment
Once, we are done with the testing, then the project is good to go with the client, ready to boost their online business. This stage is also crucial to see your business idea finally taken an actual shape of a website, software or mobile app.
7. Assistance
There comes the most important step of keeping in line with clients to maintain and support their project for further issues. Not only this, SynapseIndia delivers source code to all the clients that help to create a trust factor among all. Thus, you can make further changes or improvements in your business using the source code given by us.
Bringing IT Outsourcing @ Peace of Mind is what SynapseIndia is all about. Get ready to power your business with mandatory technical support referring to our step by step development approach.
Tags: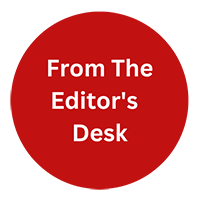 "From the Editor's Desk" is not just about the content. Our content writers will be sharing their thoughts on industry trends, new technologies, and emerging topics that are relevant to our readers. We believe that it's important to stay up-to-date with the latest news and trends, and We excited to share my thoughts and insights with you.